Struggle through The Great Recession? Or, maybe you're struggling through the Coronavirus pandemic. Be ready for the next cycle and set your company up as a recession-proof business with these eight tips…
Is yours a recession-proof business?
Economic downturns that many businesses face are not new. They have ebbed and flowed for a long time. The only present-day difference is the far-reaching effects of Covid-19 have sharpened the focus on recession and disrupted the status quo.
Even in the absence of the Coronavirus pandemic, we find ourselves in an era of rapid innovation. If you are slow to adapt, you will be left behind. 
The current business climate is ripe for the demonstration of astute leadership. In a time of uncertainty, leaders can step up and strategize to ensure their businesses exit trying times well-poised for the future.
Here are eight solid tips to build a recession-proof business.
Concentrate On The Future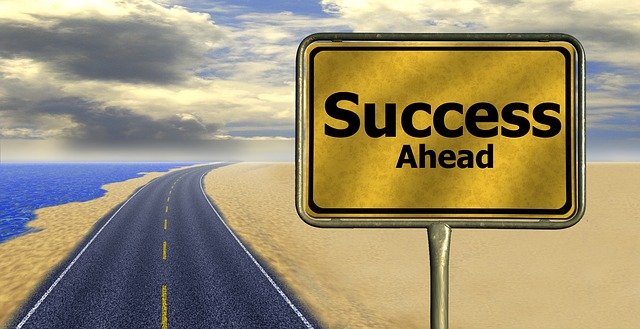 The past is exactly what it is, the past. You can only learn lessons from it and forge ahead. Look to the future if you want to secure a solid base for your business.
The pandemic has hastened changes and issues that were already going to happen. This has led to an increase in innovation and digitalization, and it has also illuminated how business models must change to survive.
As a leader, if you want to secure your company's future, you must establish a bold but realistic vision for your brand. This will serve as a beacon that will drive the organization's affairs, as well as give a clear sense of purpose and direction. This vision, aside from catalyzing to survive the pandemic, will also serve as a springboard to a promising future.
Invest In And Empower Your Employees
When decisions can be made collectively, actions can be taken quickly. This means that decision-making should be decentralized by some degree.
To empower your employees to make decisions on their own, set the framework for them to amplify the company vision. Besides that, make sure the people you put in decision-making roles have the right mindset and business acumen to overcome challenges.
Once your team members adopt the organization's framework and culture, your employees can now act accordingly, and you will not feel the need to micromanage. Your employees can then make decisions on their own, which will speed up all processes. This will also trigger employees' innovative approach to problem-solving, coming to you with solutions rather than problems.
Think Strategically
Just as the far-reaching impact of Covid-19 took a lot of businesses by surprise, some proactive leaders had made ample preparations for worst-case scenarios. It is always better to be proactive than reactive to issues.
Use this time to earnestly analyze economic and industry trends, while looking at the possibilities the future holds. See how your business can be affected in the future or how you can strategically set up your company to become a niche leader.
Look beyond the current pandemic and focus on how innovation and consumer demands may affect your company. Consider all likely outcomes, and make the necessary adjustments or preparations for such eventualities.
Another thing you should consider is actively creating a favorable future for your organization, setting the trends, and considering your customers, stakeholders, and the public. Remember that leading the pack as a trendsetter is to your advantage.
Transform Challenges Into Opportunities
To remain relevant in the business world, you have to constantly adapt or in some situations, reinvent your company. With every challenge comes an opportunity. It is up to you to identify and take advantage of these opportunities.
The best way to identify such prospects is by challenging the status quo while taking cognizance of underlying assumptions. Ask pertinent questions like:
Why things are done in a particular way
What areas that can be improved
Which competencies or expertise are lacking or can be better used in a different role
Finally, analyze your business approach, model and tools used in the execution of your services.
Digital Is The Way To Go For A Recession-proof Business
There is no doubt. The future is digital. The internet is the fulcrum around which digitization continues to evolve. Just join the bandwagon. Increasingly, more spheres of business and life are being influenced by the internet.
Now, more services and communication are being sought in digital form due to its easy accessibility. So, as much as you can, commit to digitalization in all parts of your business:
Communication
Administration
Production
To achieve this, you have to invest in secure digital infrastructure. Such an investment will ensure you can match competitors and even surpass them.
You should seriously consider SEO case study, which can launch your business online and open it up to prospects far beyond your geographical location.
Always Put The Customer First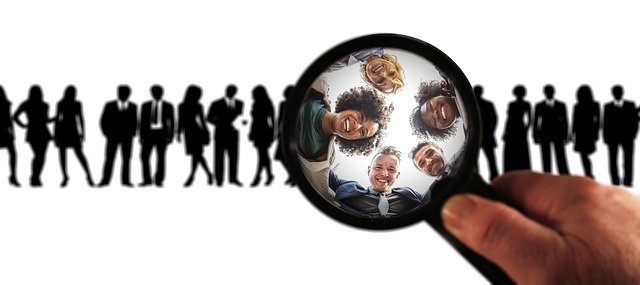 Before you do anything, first ask yourself:
What does the customer need right now?
How can you provide the solutions they seek?
Is there a better way to provide the solutions you already have?
How do you handle customer expectations and complaints?
Are there any other things you could do?
Asking such questions will help you connect better with your customers and foster deeper ties with them. Answering those questions will create thought patterns that may ultimately lead to better solutions that will meet future customer demands.
Upskilling And Reskilling
It is said that a chain is only as strong as its weakest link. This is also true for business.
Hiring the best employees means you have the most qualified set of people working for you. Every employee should be allowed to upgrade their skills or acquire a new set of skills based on the roles they are expected to play.
Having the requisite skill set cannot be overstated, but because several employees get stuck behind the desk, they use only a part of their skills, and their other skills get rusty.
You should correct this by looking into the future and planning for all your employees to have the right skill set for now and the future. Remember that innovation and development are constant in the business world. Prioritize upskilling and reskilling your employees.
Learn Continuously
Learning never stops for a leader. Every decision and crisis creates the opportunity to learn.
In this era of Covid-19, the abrupt changes in the economy and our way of life have given rise to several learning opportunities for business leaders. The increasing rates of globalization and international collaboration point to instances where a single secluded event in one part of the world can have a domino effect on the rest of the world.
As a business owner, continuous learning and development should serve as a blueprint. Think far ahead into the future using current and projected trends to make adequate preparations for any eventuality.
It is always better to be proactive when making plans for the future. If you are reacting, you are too late. Learn from the current situation and challenge yourself to perform under stress and unfavorable conditions.
The Recession-proof Business Formula
As a leader, your business strategies need to change from planning the future to being proactive. Your decisions should lead to:
Resilience
Flexibility
Adaptability
Focus on creating an organizational culture of high-performance and innovation that releases the potential of your employees.
Never forget to put the customer first. This is the only way to build a solid recession-proof business that will withstand the toughest times.