Your customers are the greatest asset of your business. The better you know them, the better you can serve them. The better you serve them, the more successful your business. Here are five smart ways to do that…
You'll be lightyears ahead if you understand the importance of knowing your customers.
Your customers are your asset. It makes sense for companies to improve the relationship with customers. Remember, without paying customers, a business can't survive.
Solid business expansion strategies focus on putting the customer at the heart of the growth process. Gathering knowledge and intelligence about who customers are and how they respond to your communication can provide significant clues for future strategies. It's about understanding where to focus your efforts and how to reach your audience.
Yet, analyzing customer data is a time-consuming process that occurs over time. When in the startup phase or when shifting to meet new objectives, some customer-centric actions can be implemented to be appealing your buying public.
Here are five simple things you can do for your customers today…
Make It Easier For Your Customers To Pay
Did you know that some customers abandon their online carts because the payment process is too complex?
Offering multiple ways to pay directly affects your revenues. A company that chooses to accept payments via mail removes some of the time-demanding obstacles occur during an online checkout transaction.
Optimize The Cancelation Process
Service businesses offering membership programs involving monthly subscriptions need to implement an adequate cancelation policy and system to handle the related processes.
Customers who want to stop their membership payments can feel overwhelmed by a complex or strict cancelation processes. In turn, related frustration could negatively affect the company's reputation with less than desirable online reviews.
Some customers are open to negotiation and may not decide to cancel at the first obstacle. A perceived lack of customer service encourages unhappy customers to cancel the membership. This situation brings no benefit for the seller or buyer.
The cancelation process requires the least possible amount of friction, so customers can seek their desired solution to their problems in the least amount of time.
Improve Your Email Marketing Strategy
We've all received a "Dear John" email, where the only personalized element in the message was the name at the top of the email. Only 5% of companies personalize extensively enough, according to Neil Patel.
Offering in-depth personalization makes your email marketing strategy more relevant and engaging to customers. Patel recommends using automated behavioral triggers to bring the email strategy to life. The next step would be to implement customer personas, as soon as in-depth data analysis is available.
Be Available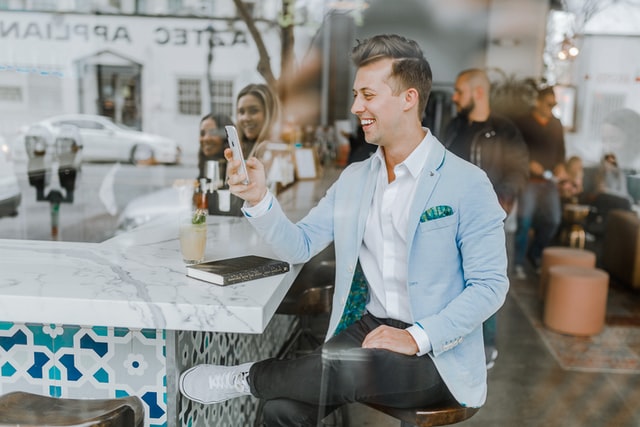 Are you easy to contact? A lot of companies fail to address customer inquiries in a timely manner.
For example, social media mentions and inquiries should be addressed within 30 minutes. Most social media users accept an answer within 60 minutes if an acknowledgement message is sent immediately.
A company that is too slow to respond or does not respond at all is missing out on a huge opportunity! Websites should also include an effective help system, such as an AI-controlled chatbot and an FAQ page.
Share Their Stories
Clients want to feel:
You can encourage that through sharing customer generated content on your social media channels. Customer content serves a dual purpose:
It becomes part of an advocate program that helps convince potential future buyers
It encourages customers to share their stories, making them feel valued and involved
Both B2B and B2C businesses can benefit by putting their customers at the heart of their marketing strategy in this way.
Most Important? Understanding Your Customers' Needs And Fill Them.
Bringing your customers to the core of your business strategy is a complex and time-demanding process that requires in-depth customer knowledge and data analysis. Yet, businesses can implement efforts that will make a difference from day one.
From embracing payment convenience to improving your designed customer experience, you can make them feel valued.