Are you in charge finding the answer for how to improve business marketing? You're in the right place! This article outlines essential details of marketing and four steps to improve your marketing strategy today…
4 Steps To Improve Your Marketing Strategy Right Now
2020 was a challenging year for businesses. It was a year that thrust us all into the deep end, forcing companies everywhere to adjust how they work – changing their practices to adapt. For companies that have physical stores or office space, it has led them to online practices, throwing the plans they might have had for the year ahead completely up in the air.
If your company has had to alter course in the strange times that we are in, or if you are just looking to up your ante, there are many ways your marketing can improve post 2020. Or, feeling stuck in a rut and want to increase efficiency and sales? We will walk you through top ways to improve your marketing strategy in the new year.
Why is marketing so important?
It brings brand awareness.
You could have the best business in the world, but if no one knows about it, will you be in business long? No.
Without a solid marketing strategy you could find your competitors making all the money when your product or service is far better. Good marketing helps you to spread the word and attract customers.
It creates sales.
Without repeat marketing your past customers would be less likely to purchase from you again. It is important to keep your company at the forefront of people's minds so they order from you when they need or require the service or product you offer.
Say you are a fashion brand, for example. If a customer is looking for a new business suit, the first place they will look is a brand they have heard from or have recent interaction.
It grows your business.
Once you have established your business, you want to continue to grow. With time comes an established positive reputation. Continued marketing efforts will sustain and grow positive brand awareness.
In turn, your search engine presence will also become stronger and you will acquire more customers from that effort as well.
It is a great way to inform customers.
Marketing is invaluable if you have information to share with your customers. If you're holding a special sale, a new offering or a discount, you can use marketing techniques to entice your customers into your store or to your website.
Another route would be through social media or email newsletters. These are highly effective modes of marketing communication.
How To Improve Your Marketing Strategy In 2021 And Beyond
2021 is a new year and a great time to up your marketing game. Here are some techniques to try.
If you are doing them already, you could put extra emphasis and resources toward one or two of these steps for additional impact.
Create A Content Calendar And Stick To It
It can be a time consuming task but so worth it! There are a myriad of templates online that you can find and adapt. Or, you can contract the help of a content strategy expert to save you time and get the most optimal result.
Create a content calendar that has every single important date for the year for your industry and niche. Then you know what to target and when. Plan your content for each of these important events, including what you will do:
Leading up to it
On the day of it
Follow-up once it has finished
Plan everything:
Newsletter content
Blog posts
Social media posts
Website banners
And any other type of advertising or marketing communication.
Once this is done you will know that you are organized for the year ahead including search engine ranking and fulfilling customers needs and expectations for all big events of the year.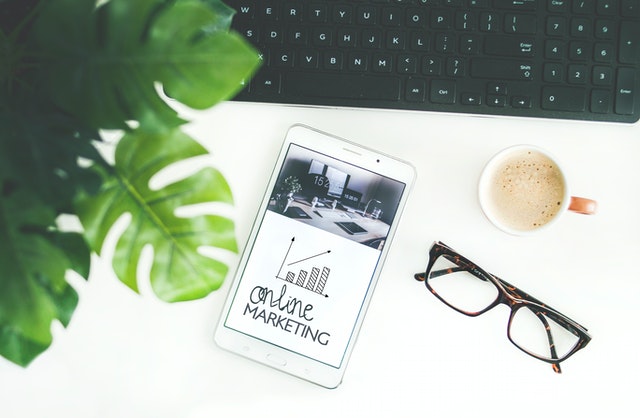 Consider Adding Video To Your Marketing Plan
Our society is more and more visual all the time. Whether you are selling a service or a product, video content can be used in many ways.
A study by HubSpot in 2018 found that at least 54% of consumers want to see more video content from a brand or business that they support. That number has only grown in the past two or so years!
You could:
Create a promotional video on your premises
Do video tours of your offices to create engagement
Air live interviews with key people within your company
Offer tutorials
Show off your products
There are so many ways that you can utilize video. It can be used on your website and your social media platforms.
Your goal should be to create video content that is shareable and engaging. Live or professionally produced. A study conducted by Animoto found that if a video is too long, then 59.9% of people would be strongly deterred from watching.
How to improve online marketing? Video is it! For social media try and quick clips and keep them to 60 seconds or less.
Make A Marketing Plan For The Year Ahead
A marketing plan can take time to create and feel like a mammoth task. But once it is done you will be so much better prepared for the year ahead.
In your marketing plan it is important to note:
Your goals and projections
How you will allocate your budget
Milestones you want to hit at different stages of the year
This ensures you won't splurge your entire budget at the beginning of the year, or ending it with excessive surplus when it is December. A good marketing plan will help every team member understand what they are meant to be doing when and if you are on-track to hit your goals.
Focus On Streamlining Your Processes
The phrase work smarter not harder is always a great rule to follow. Why not bring that into your marketing?
There are a host of tools available to help streamline your processes:
Scheduling blog posts
Emailing newsletters
Choosing the best times to send out social media posts and tweets
Grammarly checks your spelling and grammar. For customer service, you might consider an AI chat for your website to handle initial steps and common questions from customers.
You can also outsource writing blog posts or use Action Mailing & Printing Solutions for delivery of your marketing materials.
Final Thoughts On How To Improve Your Marketing Strategy
You've likely considered many marketing improvement ideas and how the business can improve on the marketing activities for the brand.
These are just a few ways that you add muscle to your marketing game in the months and years ahead. Whether you work with an in-house team, outsource all or parts of your marketing efforts, or a combination of both, you will notice the positive impact if your marketing strategy is executed effectively.