Whether you're a digital marketing strategy for beginners or digital marketing strategy for a brand, you will find useful tips here. Here are six digital marketing strategies for marketing managers and entrepreneurs…
Digital Marketing Strategies Examples For All Types Of Marketers
To expand your business, you'll need to upgrade your digital marketing approach. Around the world, about 4.57 billion people are actively using the internet.
There is no doubt that there is a demand for digital communications. Moreover, the fact that many consumers abandon brick-and-mortar stores in favor of online shopping makes digital marketing so important for your company's success.
In a similar vein, we have seen how in-store sales and most advertising are increasingly centered online. Here are six killer digital marketing strategies you need to know now.
Optimize Your Website For Mobile
The use of mobile devices is on the rise every single day. For example, approximately 53% of all global website traffic was generated by smartphones in 2019. The result is that your company – or, more precisely, your website – must be prepared to handle the influx of visitors.
When asked whether they would buy from a brand again after having a terrible mobile experience, almost half of the respondents answered that they would not.
So what exactly does this demonstrate?
If your website is challenging to navigate on a mobile device, you can say goodbye to the vast majority of hopeful repeat customers.
You will need to make your website mobile-friendly to please a mobile audience. 
When dealing with your web designer, you will want to have them build web pages that are mobile responsive.
Are you making use of a website builder? There is no need to be concerned about choosing a template because all of the leading website builders have mobile responsive themes.
Compose Longer Blog Content
A digital marketing strategies list would be incomplete without mentioning written content, or blog articles. This is one place where shorter does not necessarily mean sweeter.
The success rate of new clients gained through longer, in-depth blog posts is nine times higher than the success rate of short blog posts. 
Only 18% of company blog articles are longer than 750 words, even though the average word length of top-ranked material on Google is between 1,140 and 1,285 words. Ideally, you should aim for the 1,200-word mark.
Your blog should feature content you want linked to your company. Establish your blog by:
Providing industry tips
Talking about your latest product
Featuring customer experiences
All offer value to your website visitors.
In turn, you assist visitors on your website and keep content moving to be found more readily via search engines like Google and Bing. 
Create Plenty Of Visual Content
Consumers enjoy watching videos, and you want to see your business expand.
According to research, including a video in your email can raise your click-through rate by up to 300% while simultaneously decreasing your unsubscribe rate by up to 75%. 
Including a video in the background of your website could also be beneficial. Compared to websites without videos, the average internet user spends 88% more time on websites that do embed videos.
Are you working with a limited budget?
Then, you can easily create professional-looking videos with your smartphone, a microphone, and natural lighting. However, if you want to impress, hiring a video production company is the way forward.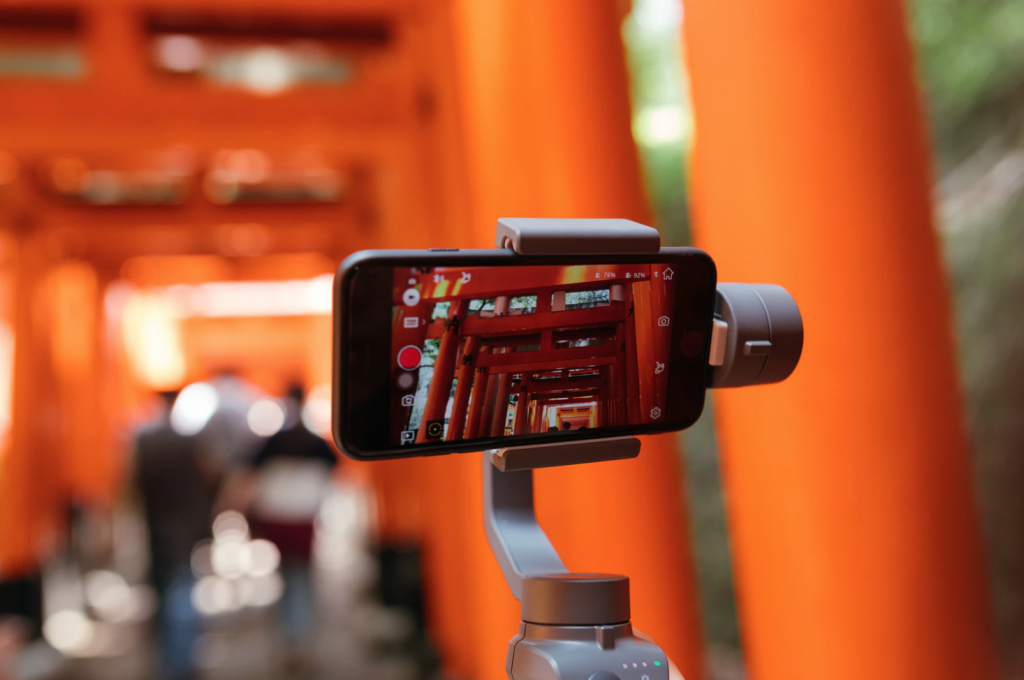 Implement ReMarketing In Your Digital Marketing Strategies
It has happened to us all. We have been looking online for something and then gone to Facebook and see the product we have just looked at advertised on the social network. It isn't a weird coincidence. It is remarketing, or retargeting.
The use of tags known as 'cookies' in like digital marketing strategies allows you to monitor prior website visitors wherever they go on the internet. This is quite useful!
Retargeting is effective. It has been shown to increase the likelihood of a website visitor purchasing by 43% in some cases. Getting started is key, and you have a choice between two options.
Google Ads allows you to set up your account so that your products are displayed on various other websites to attract the consumer to purchase your products.
Facebook's 'Custom Audience' option sets your products retargeted to past website visitors who have visited your site. For those who manage a Facebook Business page, this is one of the most effective ways to earn money through social media marketing.
Be Ready To Adapt Your Digital Marketing Strategies
Technology, and the consumer tastes that come with it, are continually changing. Therefore your business needs to stay on its metaphorical toes and prepare for any shift in your audiences' preferred channels, providing meaningful material.
For example, if your audience is 15-21 years old, you should prioritize advertising on platforms they regularly use, such as:
On the other hand, audiences aged 35+ are more likely to respond to LinkedIn ads.
Market research provides benefits. Always research your target audience, learning about the channels they use and the topics they appreciate. That way, you won't squander your digital marketing efforts.
Be Personal
Connecting with your clients personally is imperative for success in almost all areas of digital marketing, especially in email marketing.
Whether you are:
Offering related items
Addressing the consumer by their first name
Sending local specials relevant to their location
Being personal always wins the day.
However, just 30% of brands employ personalized emails, even though they produce transaction rates six times greater than generic emails. Using conversational tones with your followers is an integral part of building personal relationships.
User response is higher when a message is delivered in a human-like manner rather than through some faceless corporate spiel, which is why conversational commerce is growing increasingly popular. Consider including a live chat option or an interactive quiz on your website to provide a more personalized experience for your visitors.
Personalizing your content helps distinguish your company while also generating a memorable and delightful customer experience for your customers. Additionally, your efforts will not go ignored since a recent study discovered that 41% of buyers switch brands due to inadequate online customization.