Nobody knows who is doing great things with social media better than Adrian Domocos, the founder of the Hot in Social Media blog. In this interview, he shared his journey in social media marketing in hopes that he can help you with yours too…
What is it like to be hot in social media?
In today's interview, we talk with Adrian Docomos. He is the creator of the Hot in Social Media blog, one of the most popular social media marketing blogs, and a website that focuses on the trends in social media marketing. He'll also tell you about his position as a brand evangelist.
Tell me about your background. How did you end up in the social media blog space?
AD: I have had a strong passion for computers and the internet since I was young. I graduated from high school (the Informatics department) making a (CSS & HTML) website, the only website with this kind of technology in my class (this was back in 2002).
After I graduated college (the computers department), I started to make different websites (in my free time), and I saw the potential for digital marketing channels.
I left my first job at Vodafone to have a full-time job as a Marketer and learn more about digital marketing and social media marketing in particular.
I realized that social media marketing had great potential, and because I wanted to learn more about this topic, I launched the Hot in Social Media blog at the end of 2012.
How do you define 'hot in social media'?
AD: I wanted to start a blog where anyone could read news and helpful information about digital marketing topics focusing on social media marketing. So besides the "social media" keyword relevant to what I wanted to write about on this blog, I wanted to have a specific word that will stick in your head quickly, like… "hot."
Therefore, on this blog, we publish different kinds of "hot in social media" articles about marketing experts roundups, social media tools, and more.
So, if you have a small business, a digital marketing agency, or you are a freelance social media professional, you should know that on this website, you can find comparison articles covering the most popular social media management tools. In addition, you can also find individual in-depth reviews, guides, and sometimes tips & tricks on different subjects.
Why did you start the Hot in Social Media blog?
AD: The main reason was (and still is) to learn and test different social media, SEO, and other digital marketing techniques to attract more traffic and more followers on our social media channels.
I also wanted to be up-to-date with social media news, get to know different top marketers worldwide, and, last but not least, grow an international digital marketing community.
What do you wish you knew before you launched the Hot in Social Media blog?
AD: If I knew that the organic reach would drop so much on different social media channels, I would not have spent so much time building a large audience on these social channels. For example, after I launched the Hot in Social Media blog, I was focused on building a big audience on my Facebook page. But, unfortunately, after the organic reach dropped so much (it is around 1% now), I switched my focus to SEO technique instead of getting more social media followers.
How do you manage to grow your blog as a part-time project?
AD: Although I have many things to take care of on my blog, and I don't have a lot of free time (I like to spend my free time with my children), I'm working on this part-time project every day. Some days I'm working for just a couple of minutes (even when I'm on holiday) and sometimes I'm working for a couple of hours (on the weekend usually).
I have a few collaborators who help me, but I like to be more and more efficient regarding the things I'm working on. So, for example, starting this year, we will not publish news articles, but we will publish more detailed articles a few times per month.
What is the most important thing you've learned from blogging at Hot in Social Media?
AD: I learned many things from this project, but the most important one is to be curious and try to build something (a website, a community, a product, etc.) because learning by doing is the most practical method.
Is there an expert you'd like to feature on the blog but have not yet?
AD: At the beginning of every year, I write an article about digital marketing trends and social media tips where I interview many marketing experts, like you, Keri.
Of course, I want to receive valuable tips & tricks from other top marketers like Gary Vaynerchuk, Brian Dean (Backlinko), Mari Smith, or Neil Patel, but one step at a time.
What is it like to be a Brand Evangelist for Flipsnack?
AD: Flipsnack is a digital flipbook maker where you can convert a PDF document to a professional flipbook with a natural page turning effect. You can also make a new design from scratch using our templates and our intuitive drag and drop Design Studio.
Flipsnack celebrated ten years since it was launched back in April, and I'm glad I'm the Brand Evangelist of this excellent digital publishing platform for almost two years.
The growth of this project was incredible in the last couple of years, and we now have 6+ million users, and the team has 70+ members.
Besides my usual SEO tasks, I enjoy promoting our Flipsnack brand through different sports and webinars activities.
Flipsnack is a complete publishing platform that launches many valuable features, so I'm glad when people and big brands start using our Flipsnack platform daily.
If you were not blogging or evangelizing and could choose anything, what would you do instead? Your dream job?
AD: I like to play and learn different sports in my free time, and I'm pretty competitive in some of them. So if I had the opportunity to start playing a sport since I was very little, maybe I would have a chance to become a professional athlete. That would be my dream job.
About Adrian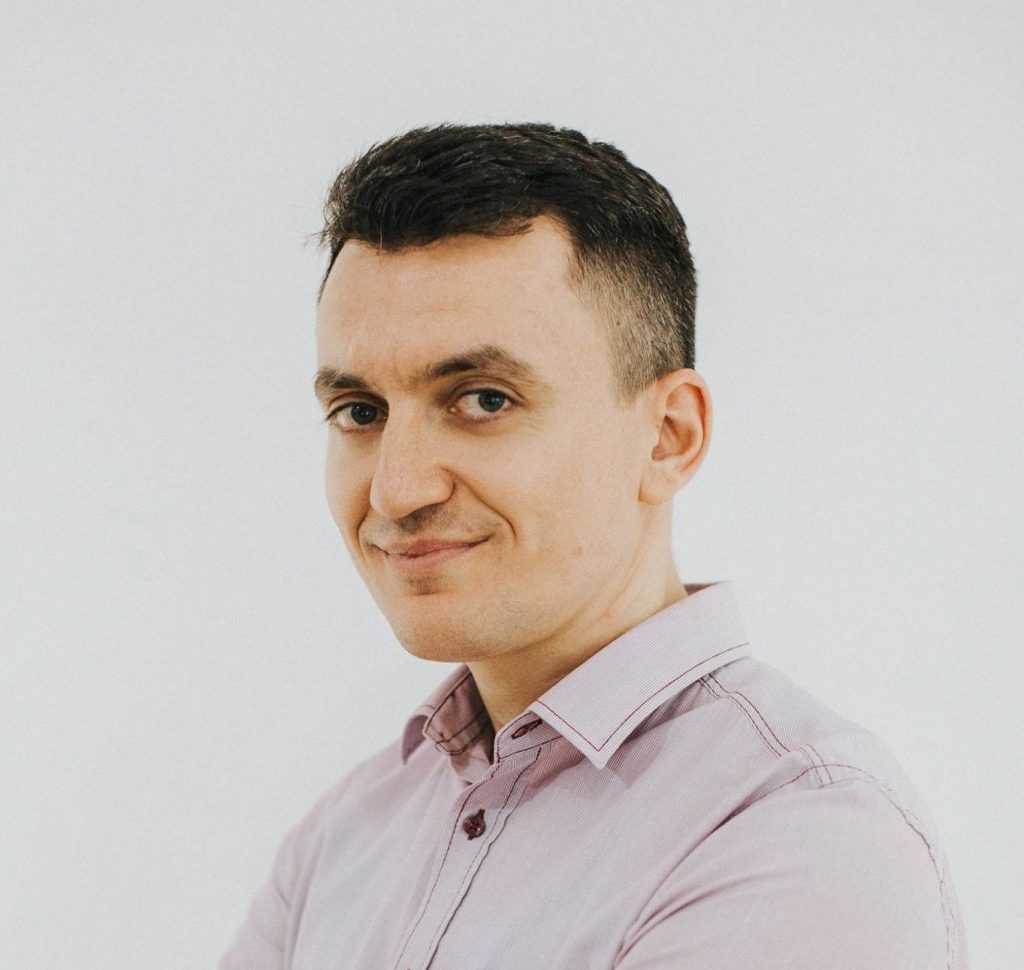 Adrian Domocos has 10+ years of experience in the digital marketing field. He launched Hot in Social Media blog in 2012 because of the passion he has for social media marketing. He is also the Brand Evangelist of Flipsnack, a digital publishing platform that has 6+ million users worldwide. Follow him on Twitter and connect with him on LinkedIn.