Are you considering a social media marketing strategy that includes YouTube videos about your brand? This is a smart move that will come with several advantages. Here are five ways to attract customers and revenues…
How To Be Good At YouTube Marketing
Anyone with even the slightest understanding of marketing knows that video is one of the best ways to:
Attract customers
Build brand awareness
Boost your reputation
And of all the online platforms out there, YouTube is, perhaps, the most effective.
Video is an essential part of any successful marketing strategy. Consumers are increasingly moving away from written content such as blogs, and paying more attention to video content. The rise of short-form video platforms such as Instagram and TikTok has cemented this trend in place.
As a result, consumers no longer have the patience to wade through heaps of boring text. They prefer to consume content in a more visual and digestible format.
But finding marketing success through video is not as simple as shooting some film and uploading it to YouTube. There are more than 50 million content creators on the platform, and over a billion hours of content are consumed every single day. This makes it incredibly difficult for brands to stand out amid an ocean of options.
YouTube Channel Opportunities
Do not be disheartened if you struggle to get a lot of views at first. It takes time to get traction. Many brands might be tempted to cut their losses and focus on different marketing channels, but there are plenty of reasons you should give it a chance.
YouTube does offer you an enormous audience to promote your products or services. Plus, when you garner enough views it can actually become a valuable income stream when you to join the YouTube Partner Program.
As an entrepreneur or small business owner, the program allows you to monetize your videos and have a passive income on the side. However, in order to enjoy these benefits, you must meet the eligibility criteria that viewers watch 4000 hours of your videos in the past twelve months.
To get 4000 watch hours on YouTube takes effort and might be a little ambitious in the beginning. Good news: It is attainable. They key is to get started.
Here are five effective ways to get more hits on YouTube.
Boost Your Organic Search Views
Just like Google, YouTube's search engine relies on complex algorithms to help show the most relevant videos to its users. While it is important to accumulate a huge hit count, it is even more important that your target audiences are seeing your content as possible. There's little point showing your videos to people to whom they're not relevant, right?
When users type in a search query, they are faced with a list of videos in the search results. You should strive to be at the top of this list.
You can give your videos' search engine optimization (SEO) a boost through several techniques. Doing your keyword research is the most important step. Google's Keyword Planner allows you to research the popular search terms people are using in relation to:
Your niche
Your business
Your products
Your services
Use this data to include the most valuable keywords in your videos' titles, descriptions, tags, and transcripts. This is a simple way to ensure your content appears to those who will benefit from it.
Create High-Quality Content
If you want to stand out amongst the huge number of YouTube videos, your priority should be creating content is of the highest quality. This doesn't mean purchasing high-end camera equipment and hiring a professional videographer, though you can. But rather that your videos need to provide value to your viewers.
Although your ultimate goal is to promote your brand, you need to offer your audience something they can benefit from. Something entertaining and informative. If it's all about you, they will soon get bored and move on to watching a compilations of cat videos. (Yawn!)
One way to attract viewers is to piggyback off current events and viral trends. In the past, things like the ice bucket challenge and Gangnam Style have all garnered billions of views. So the next big thing that comes along will be a great opportunity to get more eyes on your brand. Relate that upcoming event with your brand.
Also consider bringing in guest vloggers or interviewing important people in your industry to attract interest.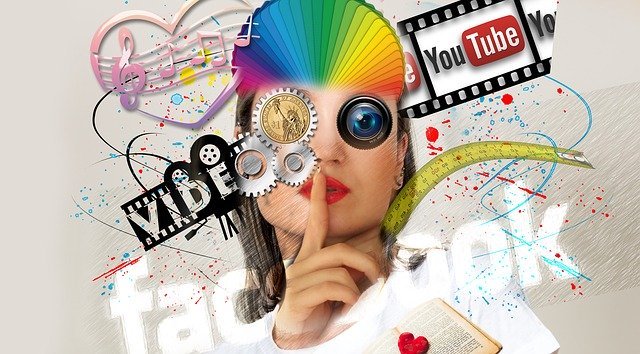 Auto Play Embedded Videos
If you're not already aware, you can embed YouTube videos on your website. Visitors can view your video content without navigating off the page.
An interesting way to use this to your advantage is to set embedded videos to play automatically when your website visitors lands on the web page. Although this might be annoying to some, it will bump your views up. As long as your video has a captivating beginning, it will keep your website visitors engaged for longer.
Create Playlists
When a viewer has watched one of your YouTube videos, you want them to continue to interact with your brand rather than clicking away.
YouTube's playlist function allows you to group videos that have a related idea or concept. When a viewer watches one of the videos, the next video on the playlist will play automatically. The possible result is viewers staying engaged for longer.
An example would be celebrity musicians arranging their YouTube music videos into playlists for each album. Or, categorizing live concert clips by year or tour.
Promote Your YouTube Content
Once your videos are uploaded onto YouTube, your goal should be to attract scores of viewers. The best way to do this is promoting your videos through every possible marketing channel. Digitally, you should be practically screaming from the rooftops to get people to watch.
Use other social media platforms like:
Facebook
Twitter
Instagram
LinkedIn
Pinterest
To drive traffic to your YouTube video. You can also incorporate links to your videos on your blog or send them out to your email marketing list.
Bringing viewers to YouTube from other platforms will help you gain favor with the algorithms, and as a result, your organic search ranking will soon increase.
Summing It Up
YouTube has been around for a long time and it is showing no signs of becoming less relevant. It is the second largest search engine, second to Google, owned by Google.
The platform is one of the most effective ways for brands to leverage their video marketing strategy, and there are so fabulous ways to use video to promote your brand. By following these five tips, you will undoubtedly start to see great success from your online presence.