Want to learn how to growth hack your business? Need a growth marketing strategy? This article includes business growth hacks and marketing hacks for small business to succeed over competition in the new normal…
Your Business Growth Hacks Guide For The New Normal
There is no doubt that 2020 has been a difficult year for businesses worldwide. The coronavirus pandemic has hit a lot of companies hard. It has likely impacted your business in some way.
It is becoming more important for leaders to brainstorm ideas and consider business hacks that will help them thrive and grow in these uncertain times. You need a plan of action that will take your company forward to "the new normal."
Re-evaluate your business operation processes
Identify new target markets
Develop an improved sales strategy
Get better at social media marketing
Find new and productive collaborative relationships
Through those steps you may even identify additional assessments needed. Let's discuss the eight essential business growth hacks for 2020 and beyond that will help your company surpass the competition.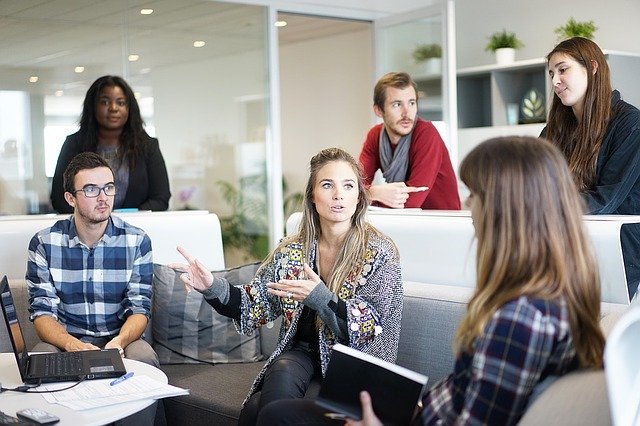 Reassess Your Online Marketing
You should be evaluating your marketing strategy multiple times per year for optimal results. But now is the perfect opportunity to do a complete review and online audit and get a clear picture of how you can improve your marketing and advertising efforts.
Your goal should be reaching your ideal target markets in the most cost-efficient way possible. Consider utilizing online marketing tools to help you track and optimize online and social ads.
The ultimate in growth marketing hacks? Finding tools that your team can use and easily master.
Invest In Managed IT Services
There are several reasons why using managed IT services is a great business hack. Perhaps the most obvious: It can save your business a lot of money.
When you outsource your IT needs to a third-party provider, you no longer have to invest in expensive hardware and software. You can also avoid the high cost of hiring and training in-house IT staff.
Another reason why using managed IT services is an excellent business hack? It can help improve your company's productivity. When a team of experts manages your company's IT infrastructure, you free up your staff to focus on more productive tasks.
In addition, having access to the latest technology experts can help your employees be more effective and efficient.
Outsource To Freelancers
One thing we've learned from the global coronavirus pandemic is that people can be efficient working remotely. The idea of traditional business offices is being reimagined.
There are situations where outsourcing makes sense. You can increase productivity and strengthen your team by strategically hiring contractors that bring expertise not already on staff. For your organization this might be for:
Executive Virtual Assistance
Speechwriting
Technology training
This will differ from business to business.
Outsourcing can be a way of gradually expanding your talent base while also temporarily creating savings on some expenditures. Implemented well, there is mutual benefit for both the employer and contractor. Developing positive partnerships with freelancers allows you flexibility while paving the way for business growth and longevity.
Develop A Global Presence
It may be wise for you to designate time and resources to develop an excellent global presence. With that a marketing strategy to promote your company abroad. However, first, it is vital you and your core leadership team determine if it is a good fit, considering your capacity.
Especially if you want to scale-up, a global presence is one of the most important things you can prioritize. Hopefully you have been a good steward of your business resources and you can capitalize on this interesting yet conducive timing.
Create Special Offers
Special offers can attract more customers to your products and services, and thus, your brand.
Every creator wishes for the secret to product growth hacks. The key is to understand times are tough for many potential customers and business partners. Then create the incentives that speak to their pain points.
If done well, these special offers could be some of your best business decisions.
Stand Out From Your Competition
We are a global society. The fact is there are many competitors vying for market share with your business. What do you do to stand out from the competition? What are you doing to make a difference for your ideal target markets?
The masses have lived through The Great Recession and struggled through the COVID-19 global pandemic. Customers of all types want to know they are spending their money well and purchasing from an organization they can trust and admire.
How do you offer unmatched value in your niche?
Be More Efficient
Yep. Productivity. You can't grow without streamlining processes for maximum potential. To do this, some companies may need to come out of the dark ages and make big shifts for smart impacts.
Some example implementations:
"Going Digital" – Putting processes online for remote workers' access
Project management software
Streamlining team communication
Stagger employee vacations
Repurpose some resources
Only you know the best decisions to make your business more time and cost efficient. But one thing is certain: Better communication makes it easier to be more efficient, as you go forward into the future.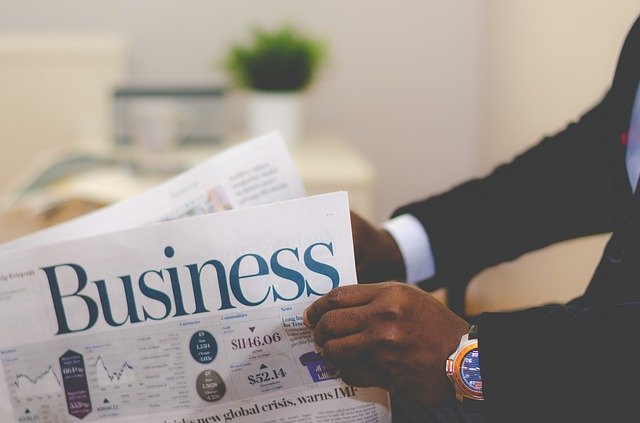 Take Better Charge Of Your Business Finances
During the Coronavirus pandemic, company finances took a major hit for most corporations. Let alone small businesses and startups!
By getting a realistic picture of your business finances it will be easier to make a money plan that lets your company evolve and prosper. Many business leaders find consulting an expert during times of challenge pays off big in the long-run.
Bottom line: Prioritize keeping monetary reserves for lean times. In turn, you will have an easier time when others struggle. Or, the very best scenario: You can grab deals or make investments when your competition is sweating.
Final Thoughts On This List Of Business Growth Hacks
While this isn't a list of growth hacks for startups, young businesses can benefit benefit from getting it right from early stages. As you can see, there are a lot of factors that play a role when it comes to improving and growing your business, and it takes more time and energy to correct course later.
If you haven't already, you need to draft a post-COVID plan of action to help you take your company to the next level, and take you through all the steps described above.