Post-pandemic, the 'return to office' process has been a big deal. Since we are renewing company energies, you may want to consider new office design ideas. If you're looking to design your office with a fresh face, also promote your brand…
5 Brand-Centric Ways To Design Your Office
As a business leader, your office is more than a space to perform work tasks. You can turn it into a marketing tool by implementing your business brand into the design.
It's also an opportunity to make sophisticated changes that can improve your employees' perspective and loyalty. A branded office can communicate company values to your staff and potential clients while setting you apart from your competitors.
If you're renovating or setting up your office soon, here's how to design your office to promote your brand.
1. Use Your Official Brand Colors
Color is an integral aspect of office design, as it impacts yours and your workers':
Although you can use random colors, your official brand palette can give your office a sophisticated yet professional ambiance. This way, you can leave a strong impression in people's minds while letting your office space stand out.
However, it's not uncommon for people to limit the color scheme to wall paint. There are far more options. Your:
Furniture
Flooring
Office accessories
Can effectively showcase your company's colors and brand voice.
Experts advise you to consider the psychology of color before making any decision. This is because certain hues will work well in an office environment and some do not.
For instance, you want to moderately use vibrant shades like yellow and red as they can be overstimulating. Likewise, white can hinder productivity, so you want to avoid it. These helpful tips can guide you to incorporate colors into your office design in a wise manner.
2. Display Your Logo
Your business logo grabs your audience's attention and communicates your company value in the shortest possible time. It's also the foundation of your brand identity and helps customers identify your business. Seeing its importance, you'll want to leverage it in your office design.
Place your logo where people can easily see it. Make it big enough to make a presence, but not too huge that it's unpleasant. It's also helpful to use a textured background and backlighting to enhance its visual appeal.
The placement of your logo might be on:
Carpets and flooring
Glass walls and doors
Entrance signs
All achieve good presentation and brand awareness.
3. Get Creative With Art When You Design Your Office
Your office may be for work purposes, but it doesn't mean it has to be boring. You can bring life to your office through graphic art. You can even take a step further by customizing official artwork to blend into your wall design and using your brand's color scheme.
Fortunately, you can choose from many graphic art options, including:
Wallpapers
Small-scale stickers and decals
Hanging alphabets
Wall sculptures
Canvass with your company values
Pressed flower frames
And more.
When choosing art and office design images, consider your office space and type of organization to determine the most suitable options. For instance, larger art pieces will work well in larger spaces with expansive walls. If that is not your situation, look at small office design ideas. 
4. Display Photos Of Company Milestones And Events
Corporate events are a great way to celebrate your company's success while promoting collaboration among your employees. Taking photographs is a great way to preserve these events.
Have you thought that your corporate event photos can help you incorporate your brand into your workspace? When viewing these images, customers visiting your office can witness your credibility and reputation. At the same time this offers company publicity without breaking the bank.
Work with professional photographers to get the best pictures. Also, have your photographer capture:
Attendees
Employees
Event setup
And any situation that offers a noteworthy view of your company and what it does. The right picture frames can turn your photos into artwork, so keep this in mind.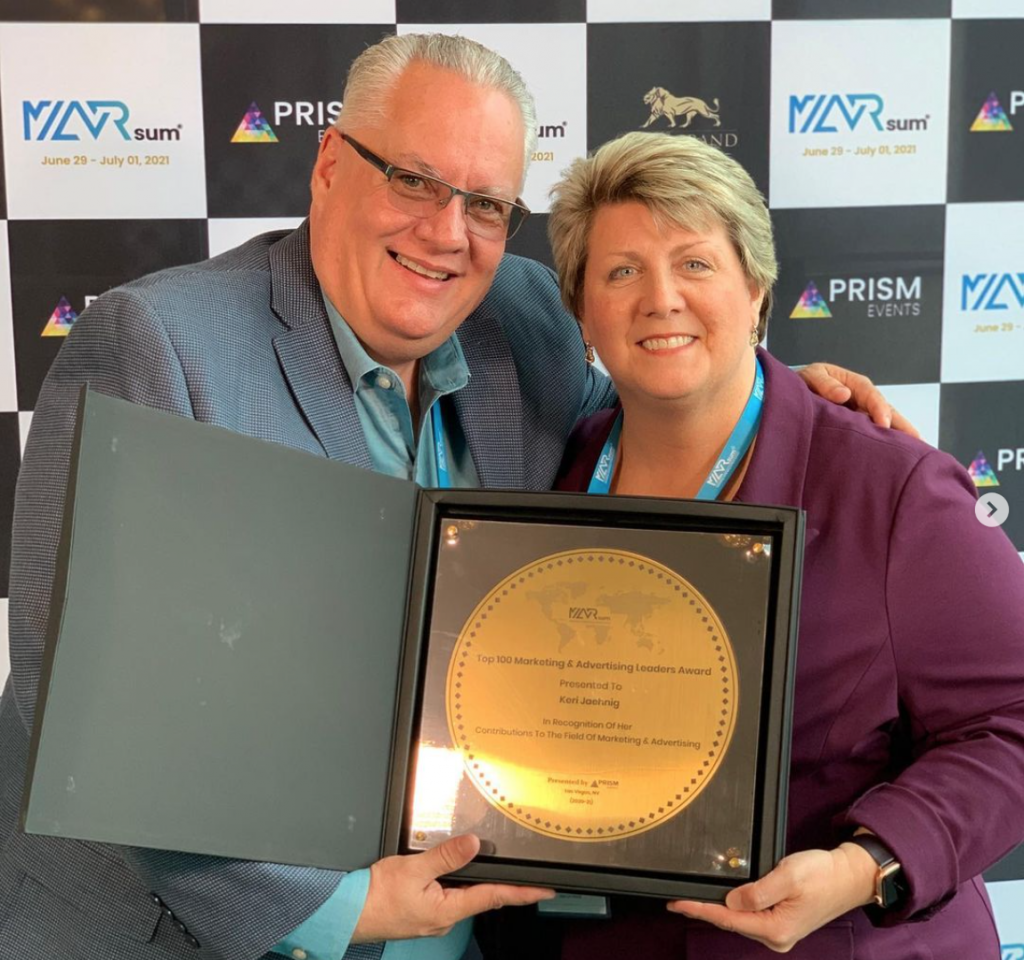 5. Showcase Awards And Testimonials
Your achievements and successes are also part of your brand. Is there a better way to feature them than to include them in your office decor?
Not only does it encourage your customers to stay loyal to your business, it also motivates your staff. Further, potential customers are more encouraged to buy your products and services if they see positive remarks from previous clients.
Your company's awards can quickly establish your company as an authority figure in your niche. Include them in your office design as well. For example, hang visual presentations of your testimonials using beautiful frames.
Also consider displaying awards that are relevant to your business and industry that are worthy of company pride.
Be A Top Business Leader And Design Your Office To Fuel Brand Awareness
Using your office design to promote your brand is an effective way to appeal to customers as well as employees. As our world is more virtual, and Zoom meetings are more common, this puts your office on display more often. In turn, this is something to invest in.