Post-pandemic, most transportation and logistics companies are facing truck driver shortages. The priority becomes holding onto them while hiring new. This article covers four ideas for driver retention every trucking company needs now…
Truck Driver Retention Strategies That Deliver Your Transportation Company's Success
Every experienced business owner knows that a strong workforce is their greatest asset. Your freight shipping company is no different. At the same time, the fact that your drivers are constantly on the road can pose a few unique challenges.
With the right strategy in place, you can draw maximum potential from your team of truck drivers. Here are four ways to prioritize driver retention at your trucking company and strengthen your transportation company's brand.
Vehicle Conditioning
Your drivers will spend many hours inside their trucks. In turn, you should make the condition of the interior of their vehicles a priority. However, you must first know that all drivers on you team are driving quality tractors and trailers that are capable of handling the loads they will carry.
Selecting suitable vehicles is a great starting point. It is also imperative you focus on regular maintenance. This will keep your fleet efficient and functional at all times and your drivers will be kept safe, comfortable and happy.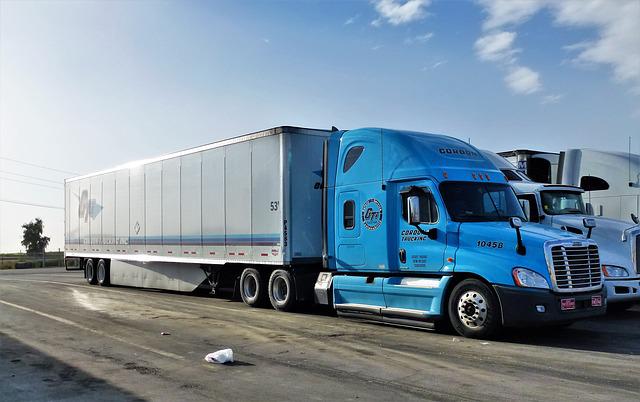 Conversely, when vehicles aren't in good condition, it will lead to increased downtime and major repair costs. This negatively impacts your:
Bottom line
Employee morale
Communication
Communication is a central ingredient for all business success. It is particularly important when managing a team of truck drivers who could be spread out across the nation and beyond.
You'll be supporting them with use of load boards to ensure all trucks are filled to full capacity and maximize their efficiency. Vehicle tracking is one thing, but you must stay in touch with workers as well.
Team messaging apps allow you to build a friendly relationship while completing necessary tasks. This is great for the:
Business
Environment
Driver
Transparency through communication and clarity can prevent delays and mistakes.
Let Them Lead
Drivers maintain a lot of control during their daily activities. As a business owner, you can use this personality trait to cultivate a better work setup for them.
Your drivers know the:
Roads
Vehicles
Other logistical matters
Allowing them to share their opinions and have a voice in major decision-making processes can be vital.
Aside from making drivers feel valued, their insights can yield big improvements in your operational processes. Over time you may notice it brings a number of benefits to the rest of your company too.
This could also extend to cross-training programs for your entire staff. You have hired your truck drivers for their expertise. Don't let it go to waste.
Inclusion
It is true: Happy employees are more productive. Feeling included in the company dynamic is undoubtedly an important factor. Likewise, keeping drivers happy will reduce your staff turnover rates to boost your profits.
Using tech tools to keep them included in non-work chat is a start. However, their presence at staff away days (retreats) and other team building events can be far more powerful. Likewise, they should have the same perks and benefits as office employees.
Final Thoughts On Driver Retention
Truck driving can be a lonely yet rewarding job. Promoting a community camaraderie that extends to your driver team is possibly one of the most meaningful steps you can take toward truck driver retention.