Are you an entrepreneur or business owner trying to attract a small business audience on a budget with a small team? Get the smart owners' how to right here!
Guest post by Bill Acholla 
How To Grow Your Small Business Audience
What is business audience? 
How to grow it?
Get the 'how to' right here!
Small Business Audience – In The Beginning…
A lot of consumer websites fail because the owners do not have a clue about how search engines work.
I learned this lesson the hard way when I started my small business. Yes, people will eventually find your website in five to ten years time.  But why waste your time if you can drive the audience to your site using just four steps?
You can grow your website's audience and subsequently build your enterprise into a large business. You can use the strategies outlined here to reach your target customer even with no money involved.
2 advanced strategies that will help you grow your small business audience are outlined below:
Host A Webinar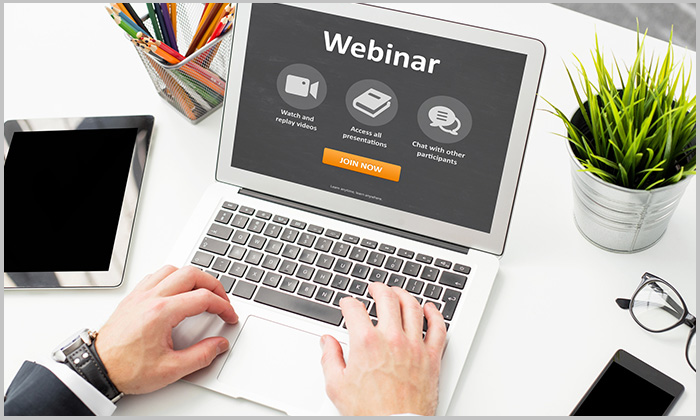 A webinar is a marketing toolkit that has been around since the early 90s. This is one of the creative ways to include a little more excitement into your content marketing strategy. Fortunately, hosting a useful webinar for a small business audience doesn't require a huge budget.
Here are some tips on how I successfully hosted a virtual event and how I got more from my webinar to grow my business:
Start with finding affordable webinar software.
Do a search and find an option best for your budget and marketing needs. One great platform I use is at Bigmarker.com. It offers various packages without compromising functions and features.
Brainstorm for as many topics that you can reasonably cover.
Choose relevant issues to your that wouldn't require lavish materials such as animations, videos, and graphic design. Ultimately, you want your topics to be compelling enough to catch the attention of your target customer.
Partner with an influencer.  
This is an excellent way to increase the exposure of your webinar. Although using expert interviews or partnering with an influencer who owns a small business or company might mean spending money, that isn't always the case.
Find an expert in your industry who is willing to show up and collaborate.
Reach out to various people who share the same interest and who can provide valuable information. In doing so, your business exposure and his exposure will increase. 
Use CRM Software To Automate Your Marketing
Using a CRM or Customer Relationship Management software can improve your marketing campaigns. Without a CRM strategy to automate your marketing campaigns, you are likely to make mistakes and spend a lot of time dealing with tedious tasks. 
On the other hand, running a CRM will help you avoid most common mistakes and challenges faced by small business owners. Implementation will improve the response rate from your campaign – increasing ROI and conversion rates.
Still, you might be wondering:
"Do I need to automate my marketing?
Can't I do this all in a spreadsheet?"
Sure, but… Manually tracking your transactions is doable if you only have two to ten customers. In the long run, this process isn't sustainable, and you'll not be able to adequately scale your growth.
For Jennifer Rutledge, a Communications Program Manager at Microsoft: 
While there are CRM solutions that are presented as one size fits all products and services, the best choices are actually those that are flexible and can be customized to provide solutions for the needs of smaller mom-and-pop shops, bigger conglomerate companies, and all other sizes in between.
Essentially, CRM can help you collect consumer information and understand market requirements that will increase your sales and attract your small business audience so you can eventually grow it. Automating your marketing strategies through CRM systems will make your business efficient and improve client satisfaction.
Another consideration:
CRM software like Zoho CRM includes good sales management tools you can use to keep your campaigns on track. You can quickly view the status of contacts and initiate follow-ups to help you keep up with the marketing schedule.
Having such a system will keep all your activities, relevant information, and prospect interactions consistent and easy to piece together.
Wrapping It Up

Everything boils down to these two questions: "Can I?" and "Do I?"
"Can I effectively relay information about this niche?"
and
"Do I need to invest in marketing tools to make my business efficient and customer-friendly?
Those are just two of the questions you need to ask yourself when creating content for your small business' website. 
Ultimately, you need to figure out the topics you can cover in any form of creative content such as webinar and content curation. You also need to take into consideration using appropriate
Sales management

tools

PR tools

Experts for collaboration in your industry
Doing this will improve your visibility online and attract the right small business audience – your target customers.
These 2-step strategies are doable with little to no money. You don't have to hire a huge manpower to get started. You can immediately begin increasing the traffic to your website even as a one-man team.
Over To You
I'd love to hear thoughts from other entrepreneurs and small business owners who have different strategies on how to grow a small business audience at the website.
What other ways have you seen small businesses can increase traffic and conversion rate?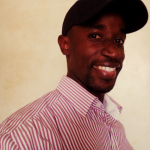 About The Author
Bill Acholla is a digital entrepreneur helping small business owners build their brand through content marketing and actionable marketing tips billacholla.com. He helps entrepreneurs, bloggers, and small business owners on how to generate more traffic and sales online.  Connect with him on LinkedIn and follow him on Twitter.