Are you looking for social media campaign ideas that actually bring you new customers and sales? This article offers four social media strategy best practices that will increase follower engagement, surpass your competition and contribute to your bottom line…
Social Media Campaign Strategy Best Practices For Stellar Results
You've probably read research which suggests that the number of hashtags that you use can positively correlate with the level of shares that you receive for content that you post online. While this might be the case, it's important to realize that adding a few of the right hashtags won't be quite enough to gain traction with your social media campaign. You need to do more than this.
So, let's look below at how to attract more attention with your social media campaign.
Find The Right Cause
You might want to consider pursuing a philanthropic angle when you are setting up a social media campaign. This has the potential to attract more attention compared to a typical marketing campaign. People tend to get excited about social media campaigns for social change.
According to advocates like Cynthia Telles, companies have a duty to help people in need, and customers want to see this type of support from brands they purchase. With so many social causes, you can take your pick which one you will champion. It would be a wise choice to make this a special focus of your brand and your business identity.
Mix It Up
You should create a wide variety of content types and marketing ideas as part of your social media campaign. For instance, think about creating and publishing infographics.
The right infographics are perfect for sharing bite-sized chunks of information that are easy for customers to digest, and more importantly, share. Ideally, you should be creating your own infographics and branding them to keep in your content library.
Don't have a graphic designer on your staff? Hire one on a project basis to create one or more visuals at a time.
Also remember, it is about your target audiences. Share others' content that will help make lives better and also offer them a bit of fun. Publish and share content that makes your fans and followers look cool if they share it. 😉
UGC
If you want to connect with an audience, you should definitely explore the option of using UGC: User-generated content. This is absolutely a great way to form a deeper connection with your followers.
It helps create a bond between your brand and your customers. It will also demonstrate that your brand does care about customers.
User-generated content comes in a wide range of different forms:
Social media posts – Facebook, Twitter, Instagram
Video reviews
Story features – Facebook, Instagram, Twitter, LinkedIn, Snapchat, TikTok
Blog articles – On their blog, or on yours as a guest author
Those, just to name a few.
One simple idea would be to encourage users to post and share pictures of them using your product or service. This is also a great way to build a buzz around a new product that hasn't yet gained a lot of traction.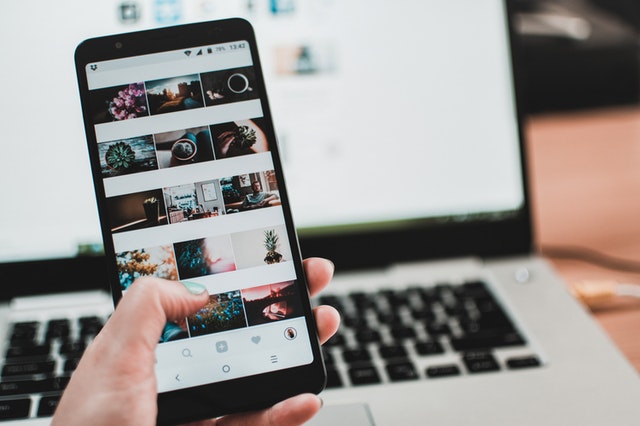 Multi-Channel Marketing
Finally, consider a multi-channel marketing campaign. As the name suggests this is about using several channels and connecting them to ensure it feels like one big campaign that fits together.
This tactic helps customers move seamlessly between different platforms and provides them with various options when they are thinking about making a purchase decision. You just need to customize content to fit each social network you are using.
Your Social Media Campaign From Here…
If you're doing social media correctly, there is not a social media campaign template to work from. Each marketing plan is customized to the company to achieve their goals.
We hope these strategies help you understand the best ways you can take your social networking strategy to the next level and deliver better results from your social media marketing efforts.