Searching for how to serve both your long and short term social media game?  Here are five important factors to consider to ace your strategy and set game-changing social media trends…
Guest post by Zachary Jarvis
5 important factors to serve both your long and short term social media game
Do you worry that you're sacrificing your long term goals for short term social media game plan success?
With evolving status update types and perceived effective ten character posts, it can seem like social media is geared towards the short term. When creating a social media strategy, it is easy to focus on one attention-grabbing post or ad that seems to have an immediate effect.
What you really need to do is work out a system where you still focus on the short term while still observing your long term objectives.
This article gives you practical advices, and runs through how to play the long and short social media game for your business right away.
Let's look at some things small and medium-sized business owners need to be doing…
Win Back Lost Customers With Retargeting
If you focus on the individual post, then your rate of success will be similar to that of a cold telesales caller.  If you concentrate on consistent quality content, people will become aware of you and stay interested in what you are doing.
When someone likes your post, or shares it – and even becomes a fan of your page – then you will be at the front of their mind. That is good short term marketing.  Gathering further momentum, you can serve your mid to long term goals by retargeting.
One of the really cool benefits social media marketing has over other forms of marketing or advertising is that it easily allows for retargeting. That means when someone has viewed a piece of content you have put in front of them, then you can follow-up with another piece of content based on their level of interaction.
If you have a Pixel (piece of HTML code) on your website, then you can retarget your visitors on social media even if you've never interacted with them previously on that platform.
A Social Media Game Plan Tip: Back in 2013 (because telesales is old), the Online Marketing Institute's lead qualification data revealed that it takes 7 to 13 "touches" to deliver a qualified sales lead. That was looking at a model that involved telesales, where people talked directly to each other.
In short, retargeting provides more "touches" with your audience, leading and enticing them taking an action.
Create a sales funnel for a strong customer journey

A sales funnel is a tool you probably already know about. There are different versions, but most of them are split into the phases:
Attract

Interest

Lead to a decision

Take action
For an effective social media game plan, you need to have some version of a sales funnel in place for each marketing campaign you run. If you have that in mind, a piece of content that works in the short term also leads to the next stage in the sales process.
Think about creating content that has value and can also move the audience member to the next stage of their customer journey.  First, attract and interest them by entertaining them. Then, educate them about your product or service to help them make a decision, before pushing them to take action by engaging them with an incentive like a special offer.
Even a basic sales funnel is a process that needs time to work. That time scale gets longer the more you are asking of your potential audience. If you are asking someone to sign up to an email list so they can get a free sample of your product, then you will need a lot less 'touches' than if you are targeting them so that they will build an extension onto their house.
Make sense?
If you are at the top of sales funnel, you know that you will need to create content that:
Interests

Attracts

Entertains
Here, you accomplish that short term goal of attraction, but still serve your long term goal of eventual conversion with the sales funnel in place.
Remember that short term solutions can have long term effects
You may start to worry about your campaign because it isn't working straight away. You should look for short term performance indicators, but you should be aware of your business and your customer's buy in time.
It takes a lot more consideration to ask for a quote for major building work than it does to sign up for an email list. The nature of the business and the nature of the objective both have to be taken into consideration.
It is always a good idea to look for ways to improve your Facebook engagement.  Talk about a social media game — Facebook has a 28 day window to track a conversion.  Even they expect a conversion can take a month!  With a bigger buy in, that time involved can be longer.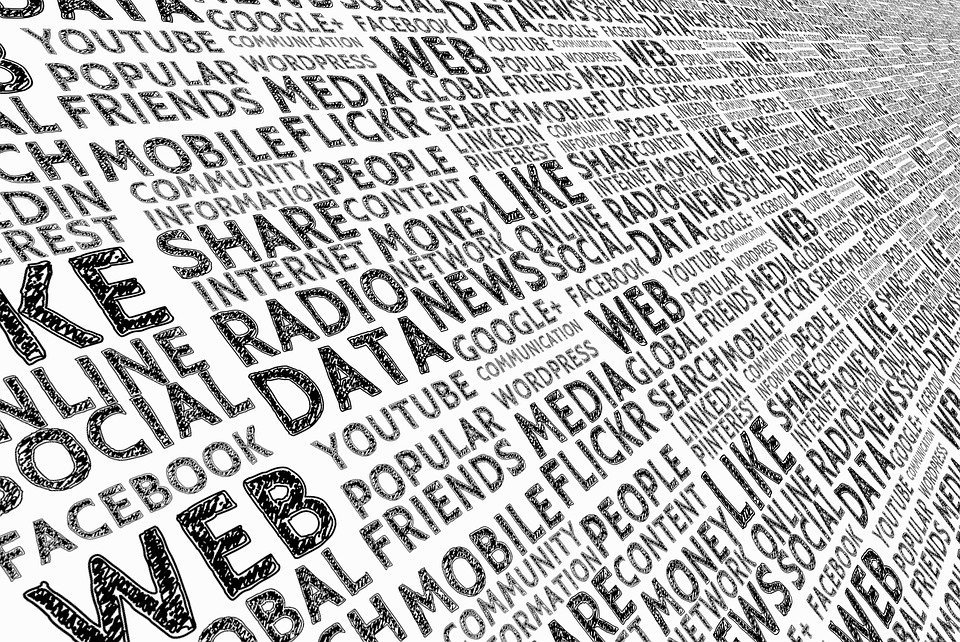 Put yourself into your customers' shoes: 
How many times would you need to see an advert for an extension before you contacted that company, even if you were looking for that?

How many times before you put in your email for a free can of soft drink?

How many times would it take the audience you are targeting?
Don't stick with a campaign that isn't working, but remember that for some objectives you will need time to accomplish the intended goal. 
Social Media Game Plan Tip: For some businesses social media campaigns need to be front loaded.  It takes time before those 7 to 13 social media "touches" to drive people to a decision.
Break Your Long Term Goals Into Shorter Term Achievables
It makes sense to have a long term strategy when the results can take a long time to achieve.  But that doesn't mean you shouldn't also focus on the short term.  Set clear long term expectations, and then break them down.
Social Media Game Plan Tip: If you know what you would like to achieve in a year, then you can map out roughly where you need to be each quarter.
From there, you can outline monthly expectations which can even be converted to weekly and daily goals. Once you know where you're going, you have a better sense of expectations and understanding of the amount of time you should be investing on any given project.
If your goals are being met or exceeded, then you are golden.
Social Media Game Plan Tip: If the objective is not being met (or exceeded) on a weekly or monthly level, then you still have time to examine game-changing trends in social media marketing to re-work and try to improve your results. 
Walk The Fine Line
Social media is ever-evolving, and is a 24/7/365 game.  You should be ready to adapt and remain responsive:
Social Media Game Plan Tip: Use split testing in your social media marketing campaigns so your content can evolve.
Very important: You need to give things enough time to run their course and show results.  If results are not as intended with low results, time allows you to generate enough data so that you can identify what went wrong.
At the same time, you don't want to wait so long that your campaign becomes stagnant, or puts you behind schedule if it underperforms. You need to find the happy medium:
Don't panic before a social media strategy has had time to work

Don't be too complacent that you leave a failing social media campaign running
It's a fine line to walk, but becomes easier with experience and common sense.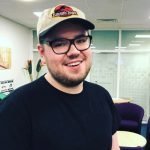 About The Author
Zachary Jarvis is a Digital Marketer at Magnate with one thing on his mind: Results.  He is uninspired by the never ending talk of 'vanity metrics,' and keeps a 'social-first' mindset.  On the very rare occasion he isn't watching Step Brothers, you'll find Zachary in the thick of social platforms learning what makes people tick.  He is fascinated…even obsessed with market trends and consumer behaviors.  Follow him on Twitter and Instagram.