Are you considering offering your skills at videography and photography for wedding and business events? Freelancing and entrepreneurship has never been more popular. This article covers seven proven tactics to launch your business today…
How To Launch A Business Offering Videography And Photography Packages Capturing Life's Milestone Moments
Starting a business in any industry can be daunting. Starting up a videography and photography business is no different. Before you officially start the process, there are important steps to take.
This post will cover seven tips for starting a videography and photography business in the digital world.
1. Improve Your Skills With Courses And Mentoring
The first thing you should do before starting a business is improve your skills. Master the art, become an expert. You can find a plethora of courses online that will teach you basic concepts on up to advanced techniques for videography or photography.
Gaining experience from other professionals in the industry is a smart move. You'll find yourself networking, which plays an essential role in getting exposure as a photographer and videographer. This is essential to develop connections with businesses and individuals that might need your services in the future.
2. Start Developing Your Brand
Every successful business has a solid brand identity. Developing your brand's image should be a calculated process that should begin as soon as you decide to be a freelancer.
Get a logo professionally designed
Arrange for the best and most appropriate company website for your niche
Use the right keywords on your website so customers can find you online. (Hint: Keywords are relevant for SEO)
Write blog posts that speak to your expertise and offer insight people will want from you
Share about your new business on social media
Build a following while nurturing customer loyalty
This will help you achieve a level of brand awareness as well as attracting new customers that will hopefully become repeat customers over time.
Of course you want the perfect visual branding. Also consider your brand voice. Define how you will work with customers offline and be prepared to carry that online at your website and social media.
The good news is that most videographers and photographers use social media as one of their primary sources of marketing, so getting creative is almost expected. In your role, you should be timeless yet also stand apart from competitors.
3. Get Consistently Active On Social Media
As mentioned above, social media is a great way to promote your business and build brand awareness. Find out where your target markets hang out online, and be part of their online world.
Your products and services are visual in nature. In turn, you will want to have presence on platforms that allow you to best showcase your work. Create and manage accounts on social networks:
Facebook
Instagram
Pinterest
YouTube
Twitter and LinkedIn may also be wise choices if you find your target audience uses Twitter, your business caters to other businesses.
Use of hashtags like:
#photography
#videography
#videographywedding
#photographyart
So potential clients searching for videography and photography services will be able to find you when they search online. This step will require some trial and error before finding the best hashtags for your brand. Don't be afraid to experiment.
Create a custom URL for your portfolio that will be visible on each of your social media profiles and pages. Feature photographs and videos that will resonate with potential clients and feature your top talents within your craft.
Your goal should be to attract new clients with visual content they can easily share with their friends and family. This makes it easier to choose you over competitors and becomes word of mouth advertising.
4. Get Appropriate Videography And Photography Equipment
It is imperative you have good, quality equipment that will work for you. This includes:
Cameras
Lenses
Tripods
Lighting
Depending on your niche, consider a drone. You might like the DrDrone buying guide.
You will be investing a healthy sum of money for necessary equipment. Understand options before purchasing. If family or friends have an item you are looking to buy, ask their opinion about it. See if they will let you borrow or test it before you make the sale final.
Your equipment will directly impact the quality of services you'll be able to deliver. Do your due diligence, research all of your choices and be sure you obtain the right equipment to take you long-term.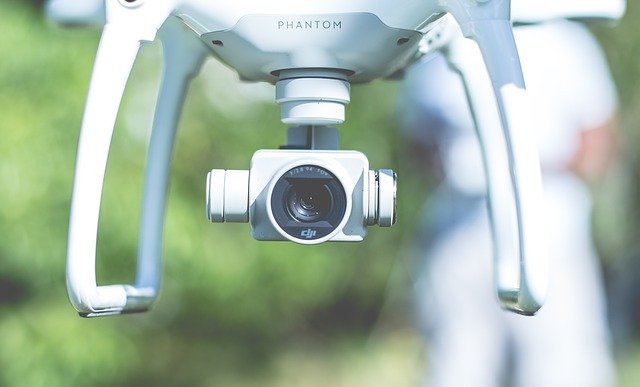 5. Do Market Research
Before you make any important decision, you should perform market research. Especially before starting a business!
You need to understand:
What people are interested in
What types of services are popular in your niche
Demographics within your desired geographic area of operation
Competitors
Where trends are going in your industry
Just to get started. It should be an exhaustive process through:
Your library
Industry publications
Google
You might also interview people doing what you want to do, or may have retired with accomplishments to their name. Some entrepreneurs find Google Adwords helpful, as the tool reveals useful insights about specific demographics who are likely to purchase your products and services. When you're ready for online advertising, you'll already have some information to work from for Google Ads.
Once complete, you can use surfaced details for creating content for social media, which will make promoting yourself even easier. It could also help you find potential future clients.
6. Generate Leads With Facebook Ads
Another great way of marketing your business is through Facebook ads. By choosing a target market and then creating an ad that speaks to them, you'll be able to reach people who are more likely to become customers.
Your interest should be in getting conversions – clicks on the link within your Facebook Ads. The ads platform will allow you to see analytics conveying what resonates with your intended audience.
The key is to track and make improvements throughout your campaigns. It will take some trial and error through A/B testing to see success. In turn, your budget over time is reasonable, and probably less than other forms of advertising.
7. Offer High Quality Videography And Photography Services
You can offer the best photo or video, but if your service is substandard, your customers will go elsewhere. Offering a high-quality service is crucial.
At the beginning, it can be tempting to cut corners to save money on things like equipment or marketing. But if you want your business to grow and thrive over time, offering an excellent product and service from day is essential from day one.
Purchase equipment is of a high standard
Have appropriate insurance coverage
Do every job with care from start to finish by with a high-quality craft
Follow-up efficiently in the customer's best interest
Your company's reputation depends on it.
Prioritize tracking performance and revenue numbers. Even work with a bookkeeper or accountant to understand your success rates.
By offering a top-notch service, customers will be more likely to return for future business. Invest in an excellent reputation by ensuring every project gets done correctly and with spectacular style.