When considering how to drive a business forward, it's all about next level of growth. At some point, all owners ask how they can take their business to the next level. Here are four steps to take right now…
4 Strategies For Taking Your Business To The Next Level
Although owning and running a small business is rewarding, it can be challenging. From the handling of day-to-day tasks with limited numbers of employees to striving to compete with larger competitors, it sometimes seems there is never a moment to rest.
While short term success is quite common for start-ups and small businesses, achieving it in the long-term can be difficult. The statistics regarding small business failure is quite staggering as many succumb to burnout. 
The key to level up your business is to be continually consistent. It doesn't always mean expansion. Within the company, this can involve:
Improving efficiency
Improving quality
Improving specific operations
Your goals can revolve around increasing sales or conversion rates without necessarily taking on the workload of a larger company.
All businesses are different but there are some actions and strategies that can be effective no matter your industry. Organization and adaptability are at the forefront of these approaches so it's vital to embrace these qualities when leading your team.
All of that considered, here are four ways you can take your small business to the next level.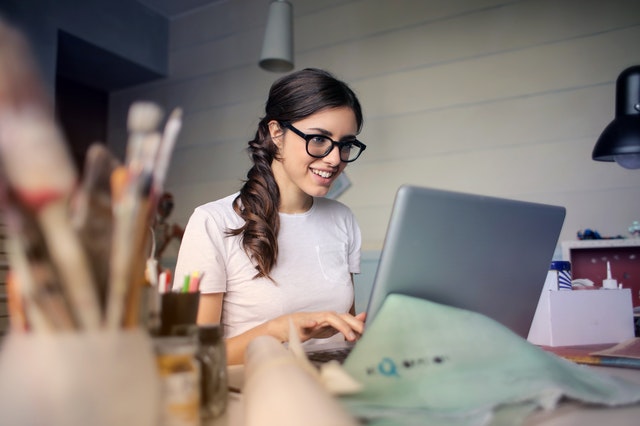 Increase Your Customer Base
A major focus of many small businesses is survival. While this mindset is necessary in the early days, you must progress past this train of thought. Take care of and value your existing customers, yet do not over-rely on them.
Small business owners must prioritize expanding their clientele. Establish a target market and use your marketing channels to advertise and connect with them. By growing your customer base you are increasing:
Reach
Sales potential
Overall chances for success
This will enable you to take steps toward reaching new goals, and among the most important tips on how to move a company forward. 
Use Data Where Possible
Modern businesses are capable of generating a lot of data. Between a standard website and one or two social media platforms, a company can access key insights into their customers.
Analyzing this information can show you:
Strengths
Weaknesses
Opportunities
You can then use your analysis to make key decisions about improvement within your business.
In the information era, if you're ignoring data, you're in danger of losing out to your competitors. Let data drive decision-making. Strive to push the boundaries with your marketing.
Consider Automating Processes
Intelligent process automation is revolutionizing key industries. Automation is even becoming the norm for large and small businesses. Streamlining and reaching high levels of efficiency are significant goals for leading businesses.
Consider automating certain aspects of your business. By combining your work with technology and innovation, you can maximize your potential for:
Taking your organization to the next level. Functions to automate include repetitive tasks or those that involve structured formulas.
Take Security Seriously To Take Your Business To The Next Level
Cybercrime is a serious threat to small businesses. As vulnerable members of industry, small businesses are frequently targeted by cybercriminals. It's vital to take these threats seriously and do all you can to prevent a data breach. 
Ensure that you install network security and protect your business and customers from potential cyber threats. This establishes your business as a serious and respected player in the market. Assure customers that their information is safe in your brand's hands.