You started your business, hired a great team, and you're working toward building a brand people want to work for. Employee satisfaction should be one of your highest priorities – Do it with these ten steps…
The Keys To Employee Satisfaction And Workplace Happiness
As a business owner, you know just how responsible you are for many things. Not only your customers' happiness, but also your employees' happiness. It can be quite the challenge to get it all right.
You will know your customer service should be stellar. At the same time, you must maintain the same attitude toward your staff. Why is employee satisfaction important? Without good staff, your business will suffer.
It is important for you to look after your employees. But what does that look like in reality? You have many options to make them happy. You just have to implement the right employee experience management strategies.
Let's take a look at ten ways to nurture employee satisfaction.
1. Provide A Good Workplace
Begin with your premises. As a bare minimum, it needs to be:
Clean
Functional
Inclusive of all the right tools
Think about your employees when you are purchasing or leasing office space.
2. Have A Health & Safety Policy
Having a healthy and safety policy is essential. It can protect you from lawsuits, as well as assure your staff stay safe.
Keep in mind, this document is legally binding. Consult a legal advisor to draft a completely adequate policy.
3. Provide The Best Facilities
Evaluate the things that you need and want to offer to your staff. Good employees want great office facilities. That doesn't just mean a clean and tidy working space. It's about having:
Popular refreshments
Comfortable restrooms
Break rooms
Relaxing spaces
Just for starters, so they truly love working with you.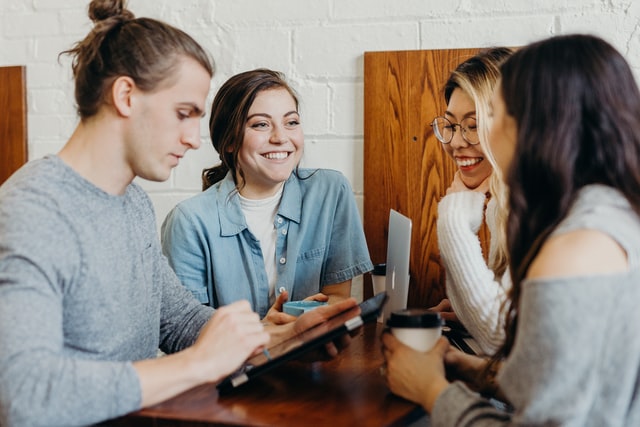 4. Have A Good HR Team
A really good HR (Human Resources) team is worth the investment. They:
Follow updates regarding employment laws
Monitor and document employee concerns and disciplinary issues
Manage staff benefits implementations and paperwork
Help set company culture
You want your staff to feel like they are looked after and supported. This is what your HR team is for.
5. Want Employee Satisfaction? Offer Great Benefits!
Another really important factor is the benefits package your company offers. Think about what staff members would value – as new employees as well as those that have been with you from the start.
Are your package competitive? Or could you be doing more?
6. Care About Their Health
Happy and healthy employees are the best. Absolutely encourage healthy habits as much as you can. Even consider offering:
Healthy meals and or snacks at work
Exercise options
On-site health care services
It's important for you to focus on the things that will make their lives easier as well as keep them healthy.
7. Looking After Their Best Interests Results In Employee Satisfaction
You're going to want to look after their best interests. It can be something that keeps everyone safe. For example, by taking a drug and alcohol testing course, you may find that you are equipped to do it.
It might seem pretty tough when you are juggling all other responsibilities, but it can be good for your business too. It's important to remember that, without your employees, your business would basically be at a complete standstill, which is why you should familiarize yourself with workers comp. As long as your employees are being paid fairly and treated like valuable assets to your business, your company will flourish and you'll see the results when it comes to your bottom line.
8. Have Fun Together
It sounds silly, but it's also good that you all have fun together. If you want your staff to love working for you, it cannot be all work and no play.
Team building, activities, and just general enjoyment needs to be part of the employee experience … from team drinks together to days out. Take an employee satisfaction survey to find out what you're doing well and what would bring them joy.
9. Create A Positive Environment
Think about the way your office is put together. Not from a physical perspective but of an emotional one.
A toxic workplace can be so damaging for employees and could make them want to leave. By aiming to create the most positive working environment, you'll ensure your employees are happy working for your company.
It doesn't have to take a lot of work. You just have to care.
10. Care About Their Progression
Finally, actually care about your team and their career progression. You might consider hiring a specialist for this. It will be worth it. They could:
Recruit top talent
Design employee advocacy programs
Prepare employee satisfaction research and provide competitive information
From there, you can work on offering opportunity for them to excel and reach their personal goals. That's good for you and your business.
Final Thoughts On Employee Satisfaction
High employee turnover is never a good thing. Putting in a bit of work to make sure your staff are happy is almost always a beneficial move for your business.