Are you working on taking your small business to the next level, and tips for improving the bottom line accounting? This article takes you through successfully cutting costs to increase profits, leveraging technology and staff development…
Cut Costs And Increase Profits: A Guide To Improving Your Small Business Bottom Line
A recent US study shows that over 66% of small businesses struggle financially. However, it is possible to enhance the financial health and performance of a small business by improving its bottom line. By increasing profits, your venture can continue to:
Unfortunately, improving your company's bottom line can be challenging.
Are you looking for ways to create more successful operations and increase profits? Here are six effective ways to maximize your small business bottom line.
Outsource
There is a reason why 37% of small businesses outsource at least one business process.
Outsourcing certain business processes and services can be a great way to improve the bottom line for companies of all sizes. By outsourcing, you can take advantage of lower-cost labor and access specialized services that can be costly and difficult to manage internally.
Outsourcing can reduce overhead costs such as:
And help your business focus on core competencies and activities that generate revenue. You can reduce operational costs by outsourcing while maintaining high-quality standards, increasing profitability, and reducing risk. 
Prioritize Customer Experience
Providing excellent customer service is one of the most effective ways to increase your brand's bottom line. Quality customer service increases the chances customers are satisfied and loyal, which leads to positive word of mouth and even more customers.
Improving customer service involves several practical steps. These include:
Hiring additional staff to better accommodate customers
Implementing customer feedback systems
Offering training for customer-facing employees
Additionally, providing customers with an easy and streamlined way to purchase products or services can boost their satisfaction levels and encourage repeat business. By investing in stellar customer experience, your business can increase customer loyalty, sales, and, ultimately, your profits.
Decrease Unnecessary Costs And Optimize Your Bottom Line
Reducing unnecessary costs is one of the most effective ways to improve your organization's bottom line. It may require carefully reviewing your financial obligations and looking for areas where you can cut unnecessary expenses.
Assessing areas such as:
Payroll
Supplies
Utilities
can help you identify areas where you can save money. It will help to look for ways to increase efficiency in your operations, such as:
Streamlining processes
Simplifying protocols
You may also find ways to reduce waste, such as decreasing the number of materials you use or reusing materials wherever possible. Fortunately, firms like ReDeTec provide businesses with solutions for reusing waste and inventing materials. 
Leverage Technology
Implementing technology can improve your bottom line in several ways:
It can streamline processes and automate tasks, reducing the time and money spent on those activities.
Tech can also improve customer service and increase customer satisfaction, leading to increased loyalty and repeat business.
Technology can improve data analysis accuracy and speed, helping you make more informed decisions and manage your resources.
Finally, technology can increase efficiency and accuracy in your operations, positioning your business for success.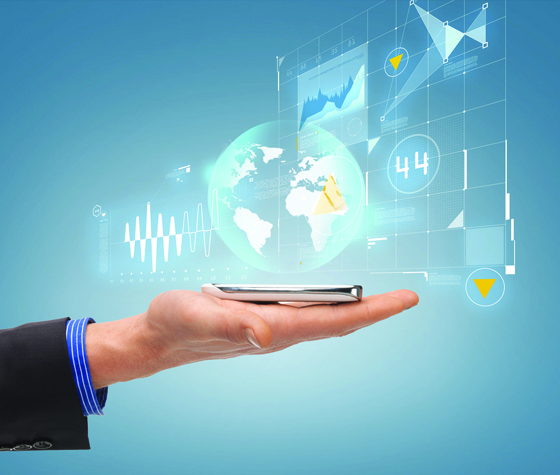 Quality Control Is Directly Related To Your Bottom Line
Setting standards assures all employees follow the same processes and procedures, and that the quality of products or services is consistent. You should formalize standards in all key business areas, such as:
Customer service
Product quality
Employee performance
Once your company has established standards, you should communicate them to all employees as well as monitor and enforce them.
You might consider role playing with your employees to ensure they have solid knowledge the set policies. In turn, your business will run efficiently and effectively, guaranteeing customers receive a consistent, high-quality experience.
Insist On Employee Development
In today's business climate, training and re-training are one of the most common items cut from many budgets. But this is one area essential to instill confidence in your employees, and in turn, your customers.
In most circumstances, your personnel lacks the confidence to truly assist your consumers in purchasing decisions if they don't have the necessary orientation and training. Invest money and time in teaching your staff how to communicate, listen, and sell the benefits of your brand's offerings.
Your customers are searching for the best products and service. So give them that and keep them coming back.
Final Thoughts On Boosting Your Small Business Success And Strategies For Improving The Bottom Line
Maximizing your business' bottom line is crucial. You now have steps to follow to identify your strengths and weaknesses and focus to streamline your processes and increase your sales and revenues. You should also explore other ways to enhance your bottom line profitability to promote further business growth.