Are you a business leader working to improve business process and optimize your marketing campaigns? Are you wondering what is ERP and how does it work? Enterprise resource planning (ERP) may be your golden solution…
Marketing And Enterprise Resource Planning: A Match Made In Heaven
Marketing and Enterprise Resource Planning (ERP) go hand-in-hand when running a successful business. In fact, 8 in 10 C-suite business leaders worldwide are convinced that marketing can drive growth. At the same time, almost one-quarter of leaders believe organizational challenges can cause their marketing efforts to fail. 
This is precisely where ERP can help maximize marketing activities. But first, what is ERP?
An ERP suite is a software solution that provides:
To run day-to-day business operations efficiently. Enterprise resource planning software can significantly simplify and streamline back-office and customer-facing activities by sharing valuable, critical data.
In turn, an ERP solution can benefit the business as a whole. It can also be specifically applied to marketing to unlock full potential.
Could marketing and ERP be a match made in heaven? We'll answer this question. Here are four things marketers need to know about enterprise resource planning.
How Enterprise Resource Planning And Marketing Work Together
When considering solutions to improve marketing functions, organizations face an important choice:
Do they want to go with point solutions?
Do they prefer a full ERP solution?
Point solutions refer to standalone marketing software solutions such as Salesforce. Unlike ERP, which includes key functions for all organizational services, point solutions are specifically designed to deliver marketing advantages. In contrast, an enterprise resource planning system may be weaker when it comes to marketing functionality. 
This leads to a third option:
Opting for an enterprise resource planning (ERP) suite that also provides dedicated marketing functions.
Detailed Insights On Products
Product insights provide businesses with valuable details about their unique products, such as:
Best-selling and low-selling items
Peak periods for sales
Customer pain points
Individual SKU pairing
Etc.
This data can be used to develop marketing campaigns that are tailored to the specific interests of your target audience. In addition, it allows businesses to determine which products are most popular and which need more attention or improvement.
In short, detailed product insights are essential for businesses wanting to make informed decisions for marketing their products.
Customization Opportunities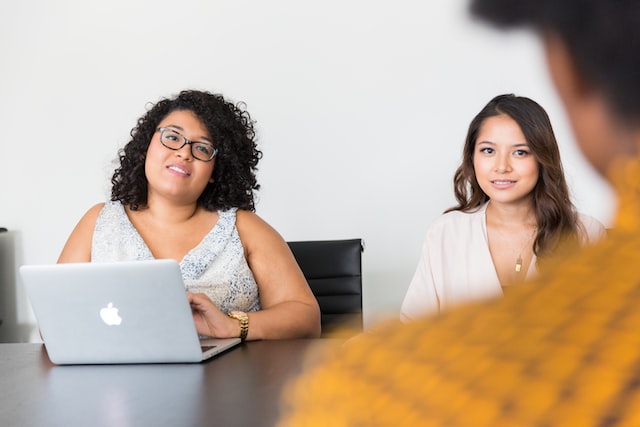 ERP tools can help identify different audience groups within your buyer population. For instance, organizations can use their enterprise resource planning software to differentiate between buyer segments, which can help optimize personalized messaging.
Separating groups based on their purchases and demographics data lies at the core of your personalization strategy. Using the valuable insights from ERP, your marketing team can reach out to individual segments with the best targeted promotions and offers.
Customer Insights
Understanding your customers and their needs is one of the most important aspects of effective marketing. With the help of enterprise resource planning systems, businesses can access deeper customer-related analytics, allowing them to better understand their target markets and what drives their buying decisions.
ERP systems allow businesses to leverage customer data to create more effective and tailored marketing campaigns and identify new customer opportunities. These systems also make it easier to track customer behavior across different channels, such as:
Website visits
Shopping cart interactions
With this data, marketers can make better informed decisions about how to market to their customers and potential customers. These details can help marketers formulate brand messaging that resonate best with their target demographics.
Final Thoughts On Marketing And Enterprise Resource Planning
Marketing strategies are more effective when built on principles of collaboration. Implementing a tool like ERP software, that can share knowledge and insights across the whole business, can give your marketing team the cross-organizational knowledge they need to optimize their future marketing campaigns.