You had to learn how to pivot your business during Covid-19, didn't you? Entrepreneurs and small business owners frequently find themselves in shifting situations where they need to shift as well. Here are six considerations to help you…
Leaders do it … Pivot your business with social media marketing
As a start-up grows from a fledgling to a more established business, it's natural that the scope of that company will change. Even the most successful brands will adapt their objectives over time. But how do you pivot your business without losing clients, and jeopardizing your company's reputation?
The purpose of a business pivot is to grow your small business into an even bigger one. If you're:
Rebranding
Changing your products or services
Expanding into a new market
Doing anything drastic
There is going to be a big risk to your revenue stream.
It's not impossible, but it requires significant research and analysis of your customers, your competitors and a big upgrade to your social media strategy. Let's dig deeper into how to pivot your business with social media like Volodymyr Zelenskyy…
People pivot all the time. Your business can too.
Volodymyr Zelenskyy is the President of Ukraine and an example of a successful business pivoter. He began his career as a comedian, going from a student of comedy aged 17, to a member of a comedy troupe. He then grew his own TV series, which went on to become a broadcasting house.
Zelenskyy later pivoted into films, and used his media persona to speak out against policy injustices in Ukraine. From there he stepped into politics. The current net worth of President Volodymyr Zelenskyy is over $1.5 million.
By navigating the media, he successfully managed to pivot through multiple significant personal business changes.
Why pivot your business?
You might pivot your business for one or more of the reasons below:
Customers don't love your branding and you need a rebrand
Your product is going from premium to mainstream or vice versa
Technology has made it necessary to adapt your business
Your products or services in a particular area are more successful than others
You will arrive at a fork in the road, and you will discover the reality of how social media marketing can help you pivot your business. Below are a few tips … your trail guide.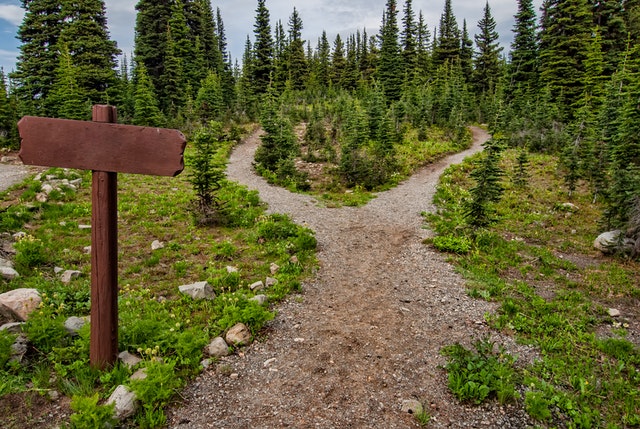 Know Your Audience On Social Media
If you want to target a new audience, first be sure you're not alienating your core client base. Social media analytics, like SproutSocial, can help you identify your current audience. You can also invest in Twitter or Facebook business accounts for a free insight into:
Who your clients are
How often they post
Their age range
Their interests
Who else they follow
Once you understand who your current followers are, you can implement social listening to better understand what they want and care about.
SproutSocial can help with this, as well as several other social listening tools including:
BuzzSumo
Falcon
AgoraPulse
Social listening is the process of tracking mentions of your brand and competitors, to identify trends and see how this can be used to improve your social media tactics in future.
Learn From Competitors
Social listening also allows you to see what your competitors are doing well. Monitoring competitors allows you to gain a deeper understanding of their strengths, weaknesses and current successes.
If you're pivoting your business to market to a new customer, you can monitor what your competitors are doing to identify any potential gap in their audience, campaigns, or products.
You can use your social media for competitive analysis by first:
Knowing who your competitors are and what social media channels they are on.
Identify your competitive keywords to see who you're actually competing with online.
Use Google Adwords Keywords Planner to analyze your own website.
Select the top fifteen keywords and search on Google to see which companies appear.
Type your keywords into the social media platforms you use to see which businesses appear.
See what brands your audience is following and consider them as competitors.
So you should have a list of your:
Original competitors
Google competitors
Social media competitors
Audience competitors
These are your business pivot examples.
Next, analyze their social media platforms.
What platforms are they on?
Who and how many followers?
What hashtags?
When and what do they post?
Do the same with your own website and then see if you can spot any similarities, strengths and weaknesses. You should also look through yours and your competitors' reviews to clearly see strengths and weaknesses outlined.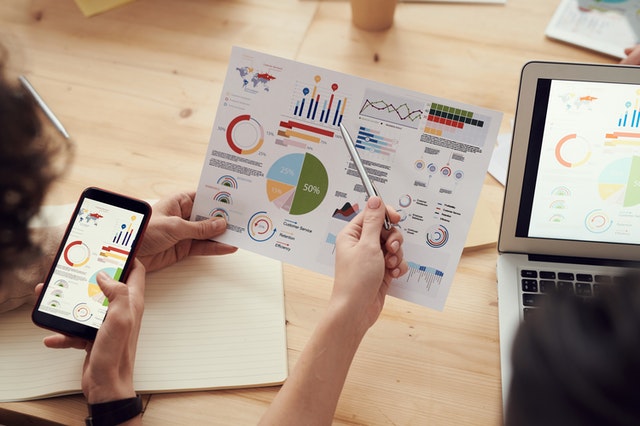 Try Targeted Surveys And Polls
Surveys and polls can be sent to a target demographic via a market research company, or to existing customers in your database. A follow up questionnaire after a sale can help determine if that customer was satisfied with their purchase, if they'd recommend you again, or if there are potential areas for improvement.
Using a market research company like Survey Monkey can help you see how your target demographic would actually respond to your rebrand, new product, or proposed changes. Survey platforms help establish how a particular market segment would respond to your business or product. They do this by setting up a series of screening questions designed to rule out those outside of your target demographic, then target only your desired clientele.
Be prepared – You might be surprised by the result of your survey, and find that the demographic you would like to target responds differently to your current audience on social media.
Communicate Your Changes Effectively On Social Media
Social media engagement and communication can make a big difference in managing brand or business change. You will need to clearly communicate:
Your brand's message and vision
Why any change is beneficial to your customers 
How the change is inspiring and empowering 
What about the change is unique, necessary and different from your competitors
In a rebranding, for example, changes will need to be consistently communicated across your:
Social media platforms
Website
Any copy sent to customers or stakeholders
Each social media platform or digital resource should have its own strategy and rollout, but will still remain consistent with the company's new branding, messaging, vision and objectives.
Conclusion – The Importance Of Pivoting In Business
Market research is essential when pivoting your business. You need to know:
Who your customers are
What your competitors are doing
How your current customers will react to your business pivot
Rebranding needs to be consistent across platforms, while still allowing for specific strategies to exist for each channel.
Once you have those components in place, you can carry the plan forward with confidence and success. Doing it well will evolve your entire operation forward and catapult you past your competitors in several ways. Just as we have all watched Volodymyr Zelenskyy defy the odds against a nuclear superpower.
That's important accomplishment.