You likely know the benefits of social media. Possibly even how to use social media for social good. But that's all meaningless if you're not using it to promote your own brand to grow your business. Here's how…
Positive Ways To Use Social Media To Grow Your Small Business
According to a study published by Hootsuite, Datareportal and We Are Social in 2020, social media users spend on average two hours and 24 minutes a day on eight different social networks and apps. Facebook is the most popular, closely followed by YouTube and then Instagram.
So, what does this mean for your small business?
Well, quite simply, if you are not using social media to:
Connect with your target audience
Reach out to new clients
Promote your company's products or services
You are missing out. You are missing out on an entire realm of effective marketing strategy.
Here, we break down how to use social media to promote your small business.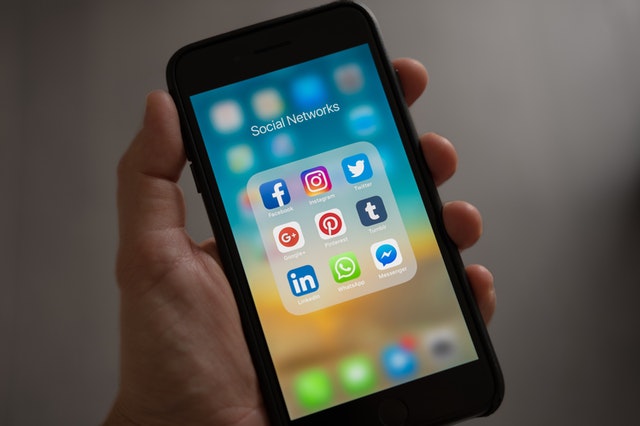 Start With A Plan
Most of us have been using social media for a long time for personal use, so we are pretty familiar with how it works. Even for the novice user it is relatively straightforward. You can build up organic posts without it costing you very much.
However, don't be tempted to rush in and start posting and advertising without thinking it through. All elements of your marketing strategy need a plan, and this includes social media. Without a plan, you have nothing to measure your success against, so you have no idea if what you are doing is working.
For example, if Instagram is your chosen platform and you have opted to choose someone from an Instagram modeling agency to be in your promotional photos, you need to know whether you are seeing positive return on investment (ROI). All social media efforts should support specific business goals.
Choose The Right Platform
Facebook? Instagram? Snapchat? Twitter? YouTube? TikTok?
There are so many social networks that it can be tempting to go in and build your presence on all of them. However, this can be a colossal waste of time and money. Your brand should have social presence where your audience hangs out online.
It is also important not to make assumptions. Many think millennials have moved away from Facebook and are hanging about on Snapchat and Instagram. But actually, 84% of millennials lay their main loyalty with Facebook. Research the social media networks your audience uses, and go with that.
Create A Content Calendar
Your audience just may recognize when you have thrown something on your page just to make a post. It will generally be low quality content that results in low engagement.
Reality: Not having an organized content calendar is likely to mean:
irregular posting
Repeated posting
Both
Which push your page further down the social algorithms and keep your brand less visible.
Creating a social media content calendar leads to more effective posts and helps you:
Reach your target markets
Meet your goals
Track your progress
Plan a month ahead. More if possible. Looking at:
Current situations
News that is relevant to your audience
Of course, you can pop up with additional content, but having a basic skeleton will positively raise your profile.