If you're part of Generation X or a Baby Boomer, the idea of crypto mining blows your mind. Nothing like coal mining or business as you know it, right? This article covers ten considerations for leveraging this new technology and potential revenue stream…
Does crypto news confuse you as an entrepreneur? You are not alone! Here are ten points to bring you clarity.
Cryptocurrency has become quite a buzzword. Many social media posts from entrepreneurs are now encouraging businesses to pay attention to this decentralized form of digital and encrypted currency.
In turn, you'd think Cryptocurrency would be increasingly popular in the business world. Yet many brands are wary of this volatile and ever-changing market.
Why should businesses pay attention to Crypto? It is useful for both your business development and your social media and content marketing strategy. Let's dig deeper into this topic…
Paper Money Is Just Paper
Paper money like dollars are no longer pegged to items of physical value, like gold. In addition, most governments can simply print more paper money if they need more to be in circulation, which drives the overall economy down.
Paper money becomes lower in value the more you print. The more money is printed, the more inflation rises, and the less value is attributed to your paper money. It's a vicious circle.
However, Cryptocurrency does not require a financial intermediary or government to manage its circulation. Crypto, like Bitcoin, is fixed to a limit of 21 million 'coins', which encourages people to buy it over time. Its value can vary between $0.01 and $10,000 over the course of a week. There are now 17 million Bitcoins in circulation, with 4 million more to be 'mined', or created.
While physical money moves through banks and local governments, Crypto is an international marketplace without the limitations of regulated financial systems. At the same time, its finite number makes it subject to huge rises in value in a relatively short period of time.
Investing In A Volatile Market Is Not Always Bad
The main reason for being wary of all forms of Crypto? The market is volatile. Yet when the value of Crypto drops it truly becomes a buyer's market. The lower the value of Bitcoin, the easier it is to buy.
There's a proven track record of huge rises and falls in Crypto exchange, which technically makes it possible for anyone to buy during its lifecycle. If you invest wisely you will benefit.
One way of doing it is through a form of incremental investment called dollar-cost averaging. There are best practices for dollar-cost averaging that allow you to invest without putting too much of your capital at risk.
You Can Use Your Social Media Channels To Shed Light On Crypto
Many of your:
Customers
target audience
Blog readers
Might want to know about Crypto.
As a business, bringing this knowledge to your customers directly positions you as an expert on technology and boosts your reputation. Staying ahead of the curve of technology trends can help you keep your content relevant and cutting-edge.
As a business owner you can also share advice for best-practices for investing in Crypto. Good content marketing on Cryptocurrency investment strategy could include:
Investing in a secure digital wallet to keep your investments protected.
Start with small, incremental investments, through strategy like dollar-cost averaging.
Diversify Cryptocurrencies to minimize the risk losing money if the value of one falls.
Manage risk and only invest what you can afford to lose (your capital is at risk).
Research each Cryptocurrency to ensure they are legitimate.
Be prepared to invest for the long-term, as Crypto will rise and fall over time.
Consider automated investments or using a trade bot for your Crypto.
Use reputable physical wallets like Ledger to keep your investment safe.
Highlighting poor investment strategies could include:
Panic selling your Crypto if the value suddenly drops.
Investing more than you can afford (suspect sites might suggest larger investments up front).
Avoid unknown digital wallets as they might try and steal your passwords.
Remember your digital wallet (you are the only one with the password, if you lose it you can't get into your account).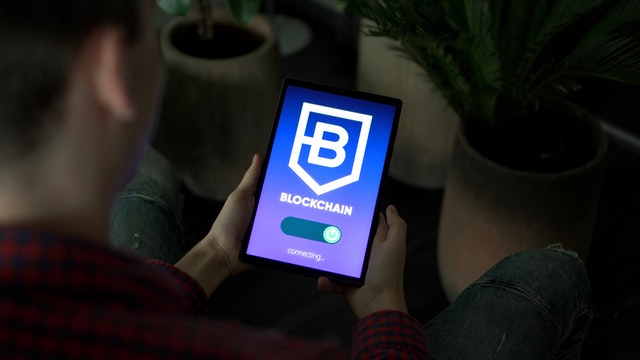 Crypto Technology Is Transforming The Business Landscape
Even if you're wary of Crypto, the technology that makes transactions possible is transforming how people do business.
Blockchain is Crypto's record of transactions. It has several huge implications for organizations across multiple sectors. Blockchain is now being used by supply chains. There is an encrypted barcode of every transaction. Companies have their own private records internally encrypted.
In short, the technology making Crypto possible is revolutionizing the world of business.
The benefits of creating content related to blockchain? It can be used to highlight the technology for multiple industries, including:
Banking: Looking at Blockchain technology to keep up with the emergence of competing Crypto currencies.
Crowdfunding: Possible through Crypto like Ethereum; many platforms now making this possible.
Lawyers and wills: With blockchain you create an encrypted barcode that easily marks sensitive documents authentic and unique. Lawyers could store wills on behalf of clients using blockchain technology.
Accounting: Blockchain allows accountants to keep their client and company financial documentation secure. Just like legal documentation, financial documents are sensitive and blockchain offers an additional layer of protection.
Fashion: Blockchain can be used to create a digital stamp of authenticity for specific items. It allows you to establish the authenticity of your purchases, from Gucci bags to Nike sneakers.
In general, whenever documents are sensitive or data needs to be protected, blockchain makes transactions and record keeping more secure.
Crypto Is The Currency Of The Metaverse
The metaverse is an increasingly real virtual world that is becoming more tangible and interlinked with our own. Think of VR headsets and alternate reality and how hyperrealistic the images and technology have evolved in recent years.
Blockchain allows for digital records of physical items to exist in the virtual world. Investing in or learning about Crypto is an essential way to protect your business into the future. Showing awareness of the metaverse in your content is also a clear signal to your audience that you are aware of future technology trends.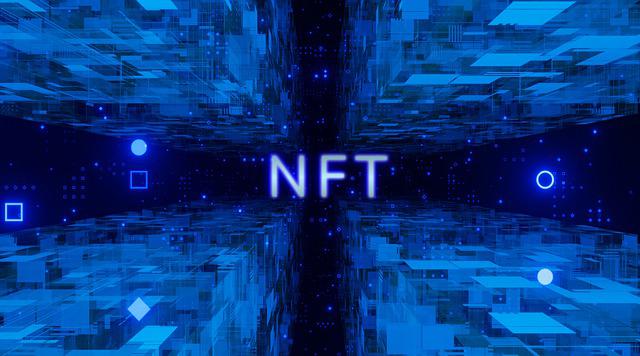 Non-Fungible Tokens Are A Great Profile Boost For Businesses
Non-fungible tokens are unique digital assets. They come with their own virtual certificate of authenticity, and only one of that item can exist. The technology works in a similar way to Crypto coins: A string of code marks out that item as truly unique and identifiable by its unique digital barcode.
NFTs act as a unique way to engage with customers. Releasing a limited time NFT allows for you to attract the interest of your audience. Working with NFT specialists can ensure that your token sees value. EXAMPLES: Nike created digital copies of some of their sneakers to act as a seal of authenticity. Even some international Olympic teams opened an NFT store where customers could buy a digital version of their favorite collectibles.
Crypto Investments Allow Brands To Expand To New Audiences
Are you looking to pivot your social media to a new and younger audience? Sharing data on emerging and future technologies can directly appeal to a younger target audience.
Studies show that 94% of Crypto investments are made by people between 18-40 years of age. This means that you are able to appeal primarily to Millennials and Gen Z audiences by sharing content discussing Crypto investment opportunities.
The same applies to companies that accept Cryptocurrency payments. If you open up your business to accept payments of Bitcoin and other crypto coin types, you can appeal to that same audience you're trying to attract, and convert it into repeat business. 
Some examples of international businesses that already accept Crypto payments include:
Microsoft XBox Online Store
HomeDepot
Starbucks
Whole Foods
And more soon following suit.
Businesses that accept Crypto can really stand out in the online marketplace.
Investing Directly In Cryptocurrency
Another option is to invest directly in Cryptocurrencies.
Investments should be careful and not risk too much capital. However, if you take Cryptocurrency payments you don't have to convert these back into currency. Instead, use this to fund a number of operational transactions for your business.
Before you do this, consider contacting a qualified individual to help you set up and manage your Crypto investments. 
Are There Any Drawbacks To Crypto?
The main risk factor when investing in Crypto is that they are incredibly volatile. In turn, they are a long-term investment rather than a short-term win.
Some people also question the environmental impact of Bitcoin mining, which has a high energy output. However, several technologies are evolving to make Crypto more eco-friendly going forward, with new ways of encrypting and developing these digital currencies.
Can Crypto Help Your Business?
Yes, crypto can help in a number of ways.
By allowing for a new mode of processing payments and processing transactions, your brand appeals to a wider demographic. Blockchain technology can help your company manage any number of transactions in more secure ways. In this position, you stay ahead of current technology and can develop the infrastructure you need well in advance.
For social media marketing, sharing advice on Crypto can help you stand out as a company that is knowledgeable about technology and the Metaverse. You can better engage with your target audiences, and build brand loyalty with limited NFT releases. You can also establish yours as an ethical company by sharing best practices on investing into Crypto.