Business efficiency consultants will first encourage entrepreneurs to increase efficiency. Of course, that's what they are paid to do. If you're not working with one, your goal is to boost business efficiency. Here are four steps to success…
4 Ways To Boost Business Efficiency And Succeed
Every business owner has the desire to achieve success. To do so, it is recommended to improve efficiency and productivity — the greater your output, the greater your return will be.
From contracting outsourced services to buying new equipment, your options are many. Here are the tactics you need to boost business efficiency now to achieve optimal success.
Buy New Equipment
Does your business rely on tools and equipment to manufacture products? You should consider purchasing new equipment that is reliable and speedier yet helps you achieve the same or better results.
For instance, you might need to cut materials using a CNC machine. If so, an outdated motor is not going to work quickly or offer the best results. Instead, buying a new spindle motor will offer a fail-safe option to speed up your manufacturing process and increase efficiency. You will be able to cut materials faster and create more products more quickly. In turn, you have more to sell for a greater profit.
Once you have your ideal equipment, create a purchasing schedule that allows your company to absorb costs responsibly at conducive intervals.
Boost Business Efficiency By Outsourcing
Although you might be more comfortable keeping everything in-house, there can be more benefit outsourcing some tasks. For example, if you lack social media marketing skills and cannot afford to pay someone full-time, consider outsourcing those responsibilities to a social media marketing expert.
You can work with them:
Occasionally
Part-time
Full-time
Or retain their services by project to help boost your marketing efforts.
As a result, your business will be more efficient as you can then focus on other areas of developing your business and the social media marketing role can be completed at a high standard. 
There are many freelancers and remote workers that would be happy to work with you to complete other administrative duties as well. No matter what industry you work in, there will be an option to outsource.
Make Your Team Happy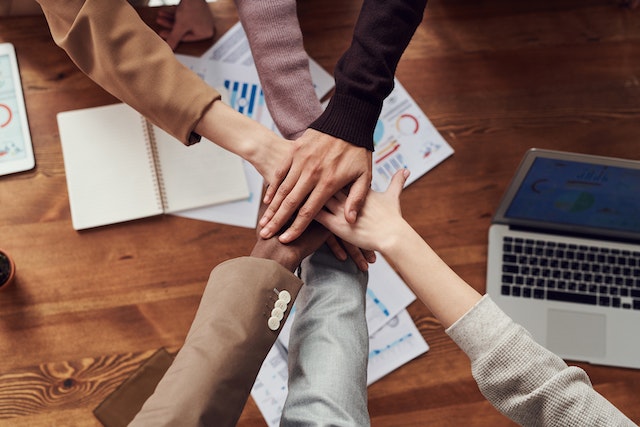 A happy team is bound to be more motivated and productive. You can easily improve your business optimization by prioritizing your teams' needs and ensuring they have everything they need to feel motivated and empowered at work.
You might consider updating their desks to add more comfort and space. After that, you could consider offering them bonuses as an incentive to meet set goals. Any small way to show your team you appreciate them will increase their happiness, which will encourage them to help your business succeed and keep setting the bar higher. 
Automation
Automation is a great way to boost business efficiency. Some recommend you automate as many tasks as possible. Regardless, there is a plethora of automation tools on the market that enable a business to reduce manual labor costs yet achieve the same results. 
Let's say you own an online clothing store. Your sales will process through an online ordering system. If you do not have automation tools in place, you might be required to manually accept and process orders through to the delivery stage. If so, this will take a lot of your time.
Alternately, when using automation tools you can devote time to other business needs. Or, you can sit back and relax while orders take place. Either way, you will further boost efficiency and allow your organization to achieve more each day.