Are you working toward a solid business cost reduction strategy? Cost saving ideas for large companies will be different than cost saving ideas for small and medium sized businesses. This article will help any company customize a savings plan in six steps…
Business Cost Reduction Strategies For Today's Entrepreneur
Running a business is a job with many hats. There are so many pieces to juggle and maintain all the time. All good business owners are also constantly figuring out how to reduce cost and increase profit in managing their businesses.
That means looking to save money where and when possible. Savings come in many forms:
New technology
Simplifying systems
Luckily, there are many plausible options. Here are five ways to approach business cost reduction so you can thrive in the year ahead.
Outsource
Many wonder how outsourcing might work for their company. Also how spending money with an outside contractor can help save money…
Consider this: Some tasks are in-depth, but do not require a regular full-time or part-time employee. But if you take your in-house staff off of their job for ancillary duties, this leads to loss of productivity. Staff will also be more happy and less frustrated.
In turn, if you take someone off of customer service, a very important area becomes neglected and you could lose customers. Logically, the sooner a query is resolved, the more likely a customer is to use you again, and you may not need to refund a product.
You will save is by not accruing expenses involved in hiring another member of the staff. Most small to medium-sized businesses do not have the work load to offer a full-time role for some positions. So, the next best thing is to outsource certain duties. This mitigates risk and allows you to build both your business and your team at a comfortable pace.
Re-Examine Your Marketing
Take a look at how much you spend on marketing. Have you been prioritizing traditional marketing efforts such as radio and print ads or billboards? Those methods are useful, but may not be providing you the most value for your dollar.
A social media marketing strategy may better suit your needs … and your budget. While some see social media as free, it is true you will either invest time to do it yourself or designate a specific budget for someone to optimize this type of marketing for you.
Social media offers your brand greater community engagement and allows you to view meaningful insights. Using this data, it is possible to adjust your social media strategy and see even greater successful going forward. In turn, you increase your brand awareness.
Yes, it is free to post on social media to your heart's content. However, hiring a digital marketing team allows you to be frugal with your budget and maximize results at the same time.
Become A Negotiating Expert
It is probably time to take a look at all your contracts and see if you can get better deals. All of your contracts should be reviewed regularly — At least once per year. It is also smart to stay aware of current product and service offerings and price points for things you purchase.
You may find there are opportunities for savings. You may also prefer working with a vendor that does not offer the best pricing. In that case, see if there is room to negotiate or adjust your services package.
Business cost reduction usually falls in certain areas of operation, such as:
Office supplies
Janitorial services
Groundskeeping
Some insurances
Vehicle maintenance
Transportation services
If you have a truck fleet, you need to decide whether having a maintenance shop in-house is the best fit. For some companies, using a truck repair service like M&L Truck Service may be a better fit for your operation.
The key is finding the ideal price that also lets you keep your relationships with important and collaborative vendors.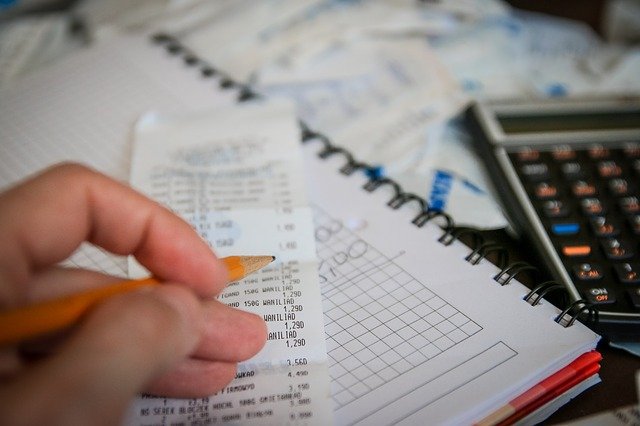 Best Business Cost Reduction Tip? Shop Around!
Don't just limit your investigation to lower prices with vendors. Consider your other expenses too. Are there ways to connect with new innovations that could offer an ideal situation going forward?
For instance, gas and electricity can be big expenditures. If you own your building, in some areas adding solar panels may be something to consider. There may be subsidy programs available or opportunities to sell electricity back to the grid.
There are ways to save on water as well. Consider installing half flushes on the toilets. Or collect rainfall to irrigate your landscaping beds rather than relying on the main water supply. You can find ways to save on essential utilities if you investigate.
At the end of the day, you have no idea what is out there until you look, and you do not know what is possible with the current price you pay until you ask.
Employ The Correct People
How to reduce costs in the workplace? One of the most costly errors many companies make is not investing in a hiring and onboarding process. In turn, they end up employing the wrong people.
If you hire someone over-qualified, they may not stay long. You lose time and money in training and rehiring.
If you hire someone without relevant qualifications, you may frustrate them or over-spend on training.
If you hire someone that has had several jobs in just a few years, they may not be dependable and cost you money in several ways.
You need a thorough onboarding process with top-notch human resources professionals leading the way. There are a lot of very intelligent people out there that will be great performers on your team. It is your job to spot them, hire them, train them, and retain them.
See Business Cost Reduction By Formulating A Desirable Company Culture
That happens when you create an environment where your staff feels that they can grow and progress. What this means is you need to develop a great company culture.
Having a fully fledged company culture that has been borne out of your brand philosophy will help you find the right candidates that will stay with you. Creating a vision that everyone who works for you can identify with is absolutely key to making them feel motivated to want to stay.
A good company culture is one that invests in its people, listens to them, and sees the company as growing with their team members. If you thoroughly define your:
Culture
Brand
Philosophy
Core values
Ethics
You will find it much easier to connect with the right people first in an interview and then in the workplace. Then it becomes about caring about your employees and quality leadership so your best people stay with you.