Maybe you are an entrepreneur that started with a basic page but now you need a better website. Or perhaps you're the owner of a startup and you need your first website. Either way, here are four smart steps to a fabulous online presence…
How To Make A Better Website That Enchants Your Target Markets And Showcases Your Awesome Brand
It can be challenging to create a website, especially if you are a startup without a developed online presence, just beginning to reveal your grand ideas to the world. In short, your volume of content will be limited.
However, as you work on your website and start growing your audience, you'll find that it can be pretty easy to gain momentum. But how do you get the ball rolling in the first place?
In most cases, it's all about designing a website using the right plugins, tools and concepts easily available to you. So in this post, we're going to take a look at building a better website that people actually want to visit and hopefully purchase from your company.
Understand Your Website's Purpose
Before you do anything else, you must first fully understand why your website is being created. For example, if you're focusing on improving your company's website then you need to understand your goals.
Are you trying to make a website to sell products, or are you focusing on a message that you want to spread? Are you offering a better gym for members, or are you offering a solution for better leisure time? Or other?
Whatever your purpose, you should aim to include features and make changes that helps your target audience help you achieve the goal of your website.
Simplify Architecture And Navigation
If your site looks and feels like walking through a maze, then it's going to feel confusing and may put off many of your visitors. This is called friction. The customer has to process a lot, which can be confusing. The result: they click away.
Brands with websites that have many pages need to consider both their expectations and the customer experience while navigating the website.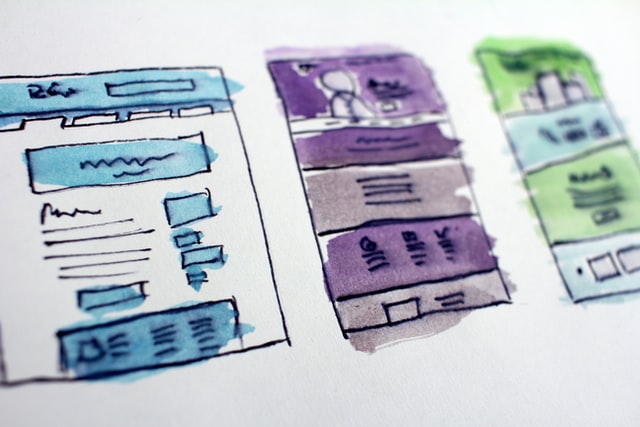 Focus on making your most important pages accessible with the least number of clicks possible. From your home page, don't send people through a labyrinth of links.
You should also consider adding a search function so your audience can easily locate what they're looking for. This is especially important if you have a lot of products and blog posts.
Want A Better Website Than Your Competition? Get Technical.
You shouldn't be afraid to use current technology for your website.
For example, using a SERP API can help you scrape search results. The data obtained can be used in a number of ways:
To get information about your potential customers
What customers are looking for
How you can improve your search engine optimization
SEO is important for any website.
In turn, it's vital you understand how things work under the hood. If you don't think you have time to do this, then hire an expert onto your team or outsource website development to a reputable team.
Optimize For All Devices
The number of people accessing the web from their smartphones is increasing daily. In turn, it is extremely important to consider mobile users as well as desktop visitors.
Roughly half of the world's internet users access the web from their mobile phone or tablet. The other half uses their desktop computer. Since the platforms have different screen orientations, it's imperative that your website is designed so it presents well in both a landscape and portrait mode. In other words, mobile responsive.
Optimization also means ensuring load times are fast regardless of the platform. This can mean using smaller images for mobile devices or turning off auto-loading videos to conserve data.