Are you a business owner or corporate leader charged with figuring out, "how to update a live website?" You can contract website update services here and discover the top ten tactics to update your website…
How To Update Your Website Design To Please Customers And Outpace Competition
Google's new page-experience algorithm is being released. It's clear that the world of web design is constantly evolving. What may have been a fairly successful website in the past could absolutely fall behind newer designs. For that reason, it is essential to keep up with today's market trends.
Consumers now expect an impeccable website experience along with all the information they are looking for simply at their fingertips. The search engines are placing a heavy focus on UX. If your site doesn't appear in the top rankings, you might lose out to your competitors.
Here are ten tips to update your website for today's users.
Make It Easier To Navigate
A clear layout and logical hierarchy will help improve your ranking. Today's users will expect to quickly find what they are looking for. If your site is confusing to navigate this may lead them to give up and click away to your competitors.
Internal links to important pages will also get you points with the search engine bots and boost your SEO. It might be time for a redesign. Always keep a customer-centered approach in mind. Consider the needs of your website visitor. This will help you design a website with ideal navigation.
Increase Page Load Speed
Think about it: If you're waiting for a site to load for more than a couple of seconds, you'll likely move on. Unfortunately, today's users don't have much patience. If you've got a robust marketing strategy to drive traffic to your site but have a high bounce rate, your load speed should be improved.
Don't worry, there are plenty of useful tips to increase page load speed. Keep an eye out for 404 errors and broken links as well. These will cause interruptions and stop certain pages from loading.
Offer Different Payment Options
It's also worth regularly updating your checkout page. Start by offering different payment options. This not only gives your users choice and flexibility but also increases your credibility.
By using advanced tools such as Payment gateway your business will appear more established and legitimate. This will create a positive impression with today's online consumers.
Don't Update Your Website Without Adding Automated Customer Support
Technological innovations can improve your website, such as automation tools for customer service. Consider adding a chatbot option to answer commonly asked questions about your product or service.
Self-service customer support is becoming more and more popular. It allows users to avoid the hassle of phoning a help line or spending ages searching for information they need.
Update Your FAQs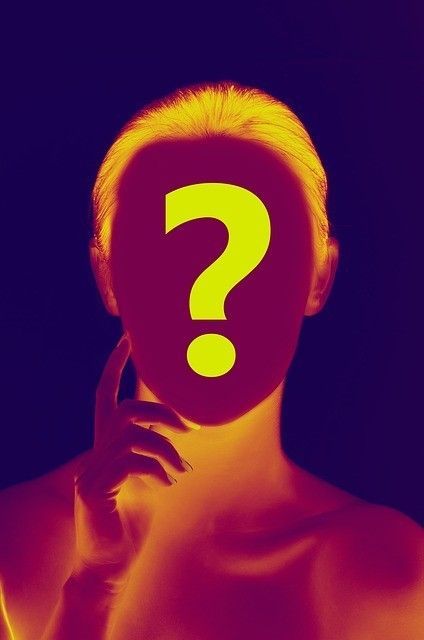 FAQ pages are also a useful tool for customer service. Ensure you have an easy to locate FAQ section. Review and update at least once a quarter. This makes it easier for your customers to find detailed information they're looking for.
If you want your FAQs to appear in Google search you could also add FAQ schema to your code. This will help draw more traffic to your website as your target markets will be able to get answers to FAQs directly on the search engine results page.
Include Clear CTAs (calls-to-action)
To assure visitors to your website do what you want them to do, you need to create the perfect CTA. Make it visible and enticing. What they say depends on the type of business you run. Start with:
"Get in touch today"
"Click here to get started"
Or go into more details about temporary offers.
Web users look for them as they lead them to the specific pages. You can also include CTAs in:
And email marketing.
Ensure Compatibility Across Different Devices When You Update Your Website
It's crucial nowadays that you make your site mobile-friendly. In fact, this goes almost without saying. The majority of Google searches take place on a smartphone and these will usually lead to conversions.
Test your site for mobile use and fix any glitches. You should also consider how your site will load across different devices. Consult analytics for the types of devices and platforms used by your target markets.
Make It Voice-Activation Ready
Becoming popular, particularly for eCommerce, is use of voice-activated devices like Alexa or Echo. Google also has its own voice-operated system, so it's important to optimize your site for voice search.
This will definitely allow you to get ahead of the competition and improve the entire user experience.
Test Your Site
Continue to monitor the performance of your site using relevant metrics. There are several good and accurate analytics tools you can use.
Always thoroughly test any changes you make to your website. You will get a realistic view of the new user experience at your updated website, and can make any necessary improvements. Here is a complete guide to testing your website.
Customer feedback is another useful tool. If you're concerned about your bounce rate, send out a survey to get realistic answers.
Check Out The Competition
As well as monitoring your own website, you can also test your competitors. Find out what's been working for them in terms of:
And so on.
You can use this information to your advantage. It will provide you insight into which strategies are working and not working in your niche. You can then choose to adopt the more successful methods. Let your competitors do the work and test different ideas for you.
It's your online HQ – Remember this when you update your website:
In order to stay current with the times and ahead of your competition, you need to regularly update your website. Aim to preserve brand consistency but pay attention to developing trends.
Consumers' priorities are always changing and the market won't stop evolving. If you stay savvy and implement a good content marketing strategy, you'll be able to earn top search engine rankings. Keep your site up to date with today's users and you'll maintain a competitive edge.