Smart business owners are always looking at how to improve work environment for employees. Once at the office, it is the key to productivity, efficiency, profitability and employee happiness. Here is your step-by-step guide to success…
How To Create A Positive Work Environment That Promotes Productivity
Your workplace design can affect employee productivity in many ways. According to research, poor working conditions can decrease employee efficiency by almost two months per year. A conducive business office creates an inviting atmosphere for everyone to feel welcome and ready to work.
If you are worried about the current state of your business environment, here are nine smart steps to designing a comfortable work environment.
1. Regulate Temperature, Humidity And Noise Levels
Employees going on sick leave spells bad news for productivity and revenue losses. Extreme temperatures increase employees' risk of getting sick, and the same is true for poor humidity conditions.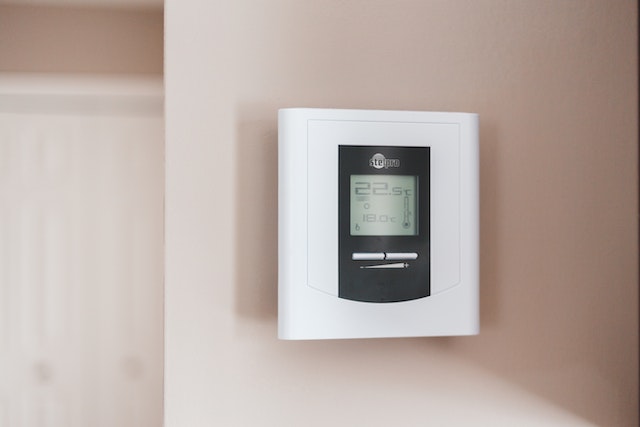 Breathing dry air from your AC system can also lead to upper respiratory tract infections. It's a good habit to properly maintain heating and ventilation systems. It is helpful to also check noise levels in your workplace, as excessive noise constitutes pollution.
The acoustic comfort of your staff should not be ignored, especially if your office location is in a busy town. Besides hurting employees' hearing function, excessive noise introduces distraction in the office, making it essential to check noise pollution. Consider using noise-canceling headphones for virtual meetings over Zoom.
2. Implement Good Lighting
To help enhance comfort and productivity, strive to create rooms with natural light to grace the building, boosting employee visibility. This also displays a healthy work environment.
No worker wants to get stuck in a dark cubicle with poor illumination. Research shows that employees who enjoy optimum natural light in their offices have reduced stress levels versus those who don't.
Investing in ultramodern office lighting systems increases employee satisfaction and eliminates burnout. Ee-examine windows in your workplace and ensure their design isn't hampering employee comfort.
3. Redefine Your Dress Code
The days of business suits at work are quickly fading. In turn adopting more relaxed policies related to attire may be vital for growth.
The average millennial wants to feel more comfortable in their clothes even if they work in a corporate setting. More organizations are beginning to relax their dress codes to suit employee comfort.
Depending on your company's branding, you can encourage your employees to wear garments that speak to their comfort. Embrace:
Sneakers
T-shirts
Denim or twill pants
And other casual attire for days that do not impact customer perception. If customers visit the building, provide branded apparel affirms your company brand and professionalism yet allows more casual comfort.
These adjustments will create a positive mood in the workplace and boost employee morale.
4. Designate A Break Room
Another way to design a sought-after workplace is to build a special break room for your employees. It could be a multiple purpose place for your team to meet, and even share fun moments after working hard.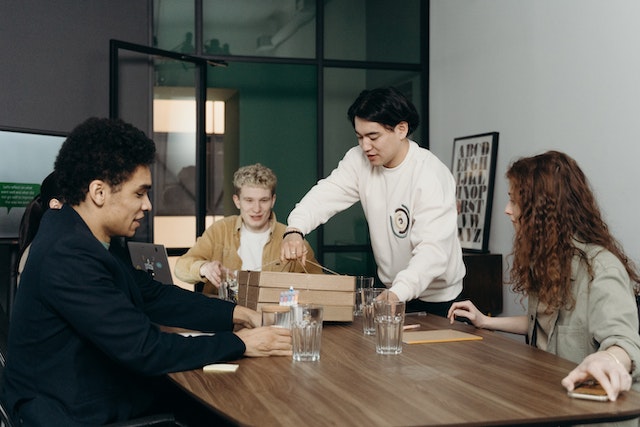 A contemporary break room allows everyone to unplug themselves to maximize their downtime. Stress naturally builds up on business premises, so having a comfortable break room would be highly valued. Employees can gather for coffee or prepare simple meals from their lunch boxes.
5. Organize Your Office To Optimize A Personal Work Environment
A well-organized workplace is a comfortable workspace. Allowing clutter can cause you and your staff to feel disorganized, eventually affecting overall productivity. Any office space will not be inviting if it's littered with clutter.
An organized office increases efficiency by making it easier for workers to find items in their designated locations. It is smart to invest in commercial cleaning services to give your enterprise a fresh and evergreen look.
6. Take Ideas From Your Suggestion Box
Your personal opinion should not be the only consideration when designing an optimal work environment. Encourage your team members to share their views.
A suggestion box could be an ideal medium to gather insights from multiple voices — both staff and clients — helping you implement the ideal environment. It also encourages collaboration and innovation.
Some visitors may feel uncomfortable telling you about negative experiences. Regularly checking your online reviews will give you insight into what you can do differently in your business, including your company's environment.
Business owners should always welcome all ideas in good faith and work toward overcoming their shortfalls.
7. Improve Privacy
In this digital age, privacy in the workplace is paramount, given that you will be conversing with business partners virtually and in-person. Create a working space that considers the privacy of:
Employees
Staff
Customers
Few clients will feel comfortable communicating with your business when they feel their privacy might be in danger of being compromised.
An important business partner may call you unexpectedly, and you must ensure information is exchanged is done in a protected environment. For example, when making a video call, you should ensure you don't expose important files.
When you feel your immediate environment cannot guarantee privacy, consider rescheduling your phone communication until you are at a safe location. Doing so enhances the comfort of both staff and customers.
8. Invest In Comfortable Seating For The Most Optimal Work Environment
Your business team will struggle to give their best in the workplace if they can't find a comfortable place to sit. Uncomfortable seats means less-focused workers. A simple way to solve this problem is to invest in ergonomic seats. Outfit your conference room with human-friendly table and chairs.
Also consider your office desking options and similar positive work environment ideas. Sitting down for long hours can become boring and even unhealthy for employees. Offer flexibility to staff work stations, such as standing desks.
If your team is remote and it's within your company's budget, extend a stipend to purchase affordable home office furniture. Providing these possibilities is a cool way to increase efficiency and eliminate bodily discomforts such as back and hip pain.
9. Provide Reliable Internet And Charging Stations
Slow internet connections are a nightmare for online workers. Provide a reliable internet connection, especially if your company has gone digital due to the pandemic. Electronic gadgets can shut down and impact workflow without a robust charging station.
Get ahead of any potential situation by installing several charging stations throughout the workplace for both employees and customers. A comfortable place to charge batteries and use tech gadgets without hassle is always welcome. In turn, your team can move around with their devices and collaborate productively.