Whether you are just starting out as an independent realtor or you have been with an agency for awhile, you should always be working toward process improvements and improved sales. Here are five future-forward real estate marketing ideas…
5 Unique Real Estate Marketing Ideas To Stand Out And Bring Qualified Buyers Your Way
Real estate is one of the most competitive sectors where you can work or own a business. It is tricky to:
Monitor the market
Watch for new listings
Secure the best properties
When it comes to your marketing, there is a lot that you can get right … and a lot you can get wrong.
So what can you do to ensure you are head and shoulders above the rest? Here's how to take your real estate marketing to the next level.
Web Design
It should be your top priority to show potential buyers and sellers that you care about small and important details. A wise place to start is with your website design. Show that you care about the website's functionality:
How information is presented
Ease in finding details
Making it enjoyable it to use
You'll need to understand the mindsets of both sides of the user journey. The online customer experience.
Avoid putting too many options on the website. Use white space strategically. Fewer options often feel more comfortable and help people make positive purchasing decisions.
Imagery And Video
The photography used for an optimal real estate listing that sells a property is outstanding. Instead of saturating the images and using a single corner, a good photographer will not squash a lot into a single photo. Instead, they will work with the light and dimensions of the property.
If you really want to showcase a property, invest in a virtual tour through Virtual Tour Companies. People love to imagine themselves realistically walking through a house or a commercial property from the comfort of their home or office.
Social Media And Your Real Estate Marketing Strategy
Social media is can give you phenomenal reach, as long as you approach it with a credible plan.
Draft a social media strategy for your listings. You will want to research what similar realtors are doing, and what is useful and not useful.
Remember, you will want to make adjustments as you make sales. Use what you learn from successful sales toward new listing strategies.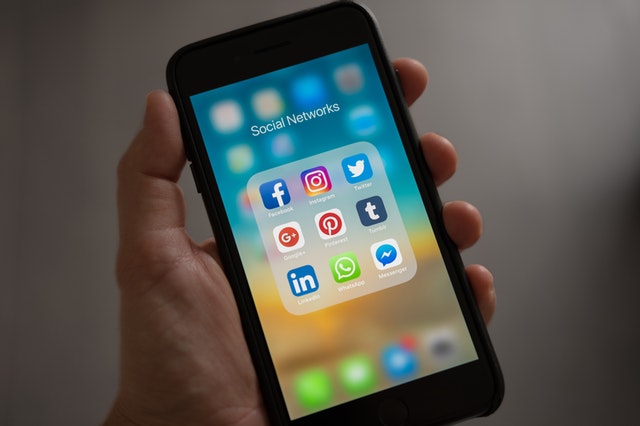 Real Estate Marketing Tip: Instagram and Pinterest are optimal social media platforms for realtors. TikTok is gaining popularity, and can be a good source of making connections. However, consider your market and fish where the fish are.
Unique Selling Points
Every single thing that sets you apart from other realtors should be part of your marketing material.
What is it you do that other real estate agents or agencies don't do?
Do you frequently get above the asking price?
Do you often post SOLD signs in record time?
How are you shining in your niche? Shout about it!
Every single thing that highlights you surpassing your competition should be part of your brand messaging. Showcase what no one else can claim.
Email Marketing
Email is the oldest social network. And it is the most tried and true.
One of the best and most effective marketing methods is putting your message directly into the hands of buyers via email. You can segment (narrow) who receives what emails so that they always get the most appropriate marketing messages and notifications that meet their needs.
Real Estate Marketing Materials And Your Future
Whether you are a lone realtor or you own a real estate marketing agency, your marketing strategies should keep in mind the long term. Stay aware of real estate marketing trends and business trends where you can capitalize.
Especially those in commercial real estate will appreciate our article: Nine Trending B2B Ideas Shaping Your Business In 2023 And Beyond.