If you've worked on a digital marketing plan, you may have you may have questions on how to create a digital marketing strategy for your small business. We recommend formulating an online marketing strategy with these five factors…
The Irreplaceable Online Marketing Strategy Questionnaire For Small Business
If you're like most small business owners, you've probably been told that in order to be successful online, you need:
While all those things are important, they will only benefit your brand if your overall marketing strategy is solid. That's why it's essential your foundation is rock-solid before you add other elements to your marketing mix.
This article covers five foundations your online marketing strategy must be built on.
1. Your Brand
Your brand is every customer experience in the name of your company. It is what sets you apart from your competition. It's what makes you recognizable and memorable.
When customers think of your brand, they should be able to instantly identify it and know what it stands for. Your brand should be reflected in everything you do online:
The presentation of your logo
The design of your website
The tone of your social media posts
Colors, themes and phrases in your company videos
Just for starters.
For example, if your brand is all about luxury items and sophistication, your website should reflect that. It should be sleek and modern with an air of elegance.
2. Your Goals
Before you can start planning your online marketing strategy, you need to understand what you want to achieve.
What are your goals?
Do you want to increase brand awareness?
Do you need to drive more traffic to your website?
How will you generate more leads?
What will it take to improve sales?
Once you identify your true goals, you can start planning how to achieve them.
3. Your Team
Long story short: You can't do it all yourself.
To be successful, you need to build a team of experts that can benefit your company in multiple areas of your online marketing. This might include hiring:
In short, you'd be hiring a digital marketing team.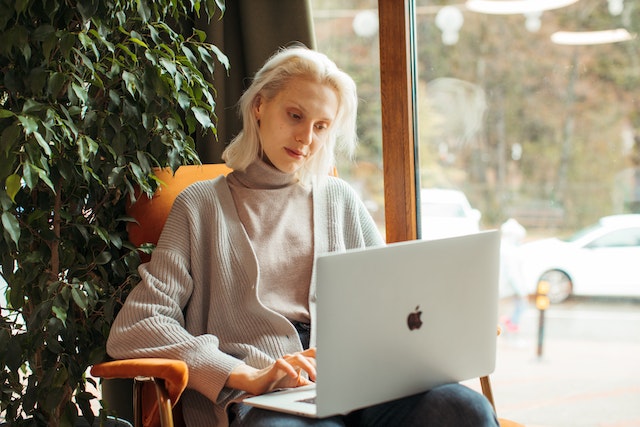 You should also hire advertising agencies if you want to run paid ads. Advertisements can be quite challenging to manage on your own, so it is recommended to contract experts if this isn't your field of expertise.
If your business is seeking digital or social ads, you can do online marketing strategy research and click for more info about advertising agencies.
Keep in mind that you don't need to hire all of these professionals right away. As your company expands, you can add more team members as you grow your marketing strategy.
4. Your Competitors – The Best Reference For A Good Online Marketing Strategy
To develop a complete and successful online marketing strategy you must first understand your competition.
What are they doing?
What's working for them?
What isn't working for them?
Then, use this information to your advantage. Take what's working for them and make it work even better for you. Or, find holes in their strategies and fill them, serving your niche.
5. Your Budget
You need a realistic budget for your online marketing efforts.
How much can you afford to spend on paid advertising?
How much should you spend on content marketing?
How much will you spend on web design?
These are all important questions that need answers before you start spending money.
Remember that you don't need to spend tons of money to succeed online. There are many free or low-cost ways to market your business effectively. However, if you do have the budget, the investment in paid advertising or hiring professionals to help you with paid ads will be worth it. Optimize your paid marketing efforts with strong organic results first.
Final Words About Online Marketing Strategy For Small Business
This article has outlined five most important factors needed for an effective online marketing strategy. Start with a solid foundation based on answers to specific questions. Stay aware of your competition — online and offline, and you'll be on your way to online marketing success.