Many business leaders do not realize the importance of company image and how to project their brands in the best light to attract ideal customers. This article explores the topic of quality brand reputation and five top contributors…
How To Invest Your Efforts To Achieve A Positive Company Image
When you think about your company's brand, what comes to mind? Do you think of the logo, the website, and the overall branding? Maybe it's how your physical premises looks? Or do you think more holistically on how your company looks as a whole?
It's no surprise that people judge a book by its cover. It can be difficult to maintain a brand that looks polished and professional across all platforms and media outlets at all times.
Your company's brand voice is an important factor relating to public perception. People are more likely to do business with companies that appear trustworthy or reliable.
In this article, we're going to take a look at five important contributors to your company image and reputation.
1. Your Branding
If you want your company to look credible, invest in good branding. Prioritize quality graphic design. This can include designing a logo and creating consistent visuals for your brand presence across all online platforms.
Additionally, make sure any content published on behalf of your organization is well-written. Examples are:
Just for starters. Your interest should be error-free communication and top-notch visual appearance.
2. Online Presence And Your Company Image
Pay attention to detail when it comes to maintaining your brand's online presence. At minimum:
Your website should be regularly updated.
Your social media channels should be active with current, relevant posts.
Your response to customer inquiries should be prompt — whether on posts or in direct messages.
Your blog should display fresh articles and relevant information about products or services.
Correct contact information should be inclusive and clearly listed.
Web page links should be checked often and any broken links replaced.
And so on.
All of these tasks may seem small but they show potential customers that they matter to your business and make a difference to your company image.
3. Physical Premises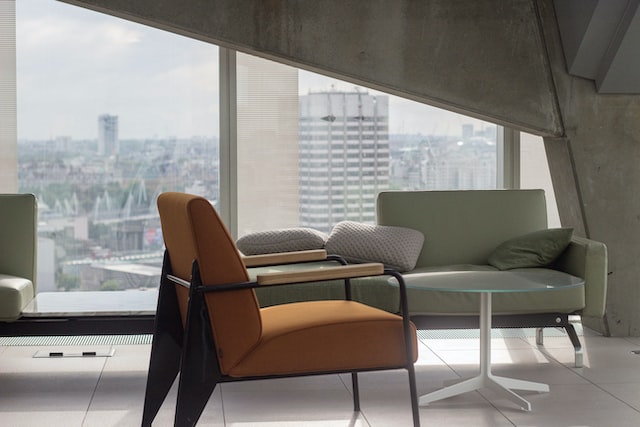 First impressions count. Especially when it comes to brands – big and small.
In order to garner their customers' trust and loyalty, companies must dedicate time and money into maintaining a respectable place of business. Cleanliness should be a priority. Don't forget springtime window cleaning, as a messy environment sends the wrong message to both visitors and employees.
Also strive to create inviting outdoor spaces with well-maintained landscaping. Indoors, carefully chosen décor should speak to the company's brand message. When businesses give importance to how they appear, customers take note.
4. Keeping Your Customers Happy
Another aspect of company image involves customer service. In today's landscape, it's all about customer experience.
Ensuring customers have positive experiences interacting with your business is key. It will:
Create a positive impression of your brand
Increase customer satisfaction
Encourage customer loyalty
Benefitting your company image as a whole.
Train employees on how best to interact with customers. This includes knowing proper etiquette when responding via phone or email. Additionally, provide helpful FAQs on your websites and social media pages so customers can quickly find answers when needed.
5. Strategized Public Perception = Favorable Company Image
Customers rely heavily on first impressions when deciding whether or not they should spend their time (and money) with a particular company. Optimizing your company image is essential in securing their trust – which ultimately leads them one step closer towards becoming loyal customers.
Investing in:
Branding
Cleanliness
Excellent customer service
And paying attention to detail, are just some ways that companies can maintain a professional company image and positive brand reputation.