How to start a startup? You can get a startup 101 book. Or, you can read through our startup guide here with ten ways to master enchanting potential customers so they choose your brand. We cover all the best essentials on how to start a business the right way using new and timeless techniques…
10 Ways To Master Startup 101
Is your goal for 2022 to start a new business? You are not alone. In many ways, there has never been a better time to take the leap of faith and ignite your entrepreneurial ambitions.
Once you formulate your startup ideas for a business, the first step is to officially start one by registration of your LLC, sole-proprietorship or other official entity.
Following this, you will need to set a business plan and marketing strategy. While there are many different factors to consider, your future customers must always sit at the heart of your endeavors. After all, it's your consumers who will vote with their wallets to determine if your company succeeds or fails.
Learning to make customer-centric decisions won't suddenly guarantee profits. But it can help get potential and existing clients on board. Once you achieve that, you can act with more and more confidence in all aspects of the venture.
Think of this as a "mini-class." Startup 101: Giving customers more of what they want. Let's go!
Make The Brand Feel Like Theirs
Being too generic is the most common mistake made by new brands. Don't do it.
By understanding your place in the market, you can create a brand that resonates with your audience. Simple ideas like using the right social media platform can make a difference. Likewise, the correct marketing research brings color schemes and imagery in alignment with your brand.
Presenting your brand story and products in the right way is crucial. Failure to get this right can lose or alienate your target market. And the harsh reality is that the other audiences are still unlikely to buy into the brand.
In short, it's better to connect with some consumers than fail with them all. If you are trying to hit multiple demographics, using ideas like website landing pages can be a great way to bypass potential obstacles.
A Newer Startup 101 Essential: Display Social Responsibility
Consumers care more about the world than ever before. Your brand must take note of it.
The studies show that consumers are driving sustainability because they prefer to work with brands that share their values and are committed to a cause. Whether it's becoming eco-friendly with greener packaging or supporting local causes — That's up to you. Either way, it provides another reason for clients to choose to buy from your company.
Consumers are now trying hard to show responsibility in their personal lives. Yet, industrial habits will sometimes outweigh any positive steps they've made. In turn, they will vote with their feet by supporting companies that do more. Leading the way will win customers' hearts and encourage long-term loyalty to your brand.
It is worth noting, effort toward social responsibility can promote increased happiness from employees as well.
Showcase Trustworthiness and Social Proof
Even if a consumer likes your business, they won't buy from you without a feeling of trust.
The trust factor is particularly important now. This is partly due to face-to-face interactions being far less frequent. Utilize the power of social proof to your advantage. If potential customers can verify the legitimacy of your company and see that you've satisfied other customers, they'll be more likely to make an important purchase. And become future advocates.
On a side note, though, they also need to know that their personal and sensitive data is safe. Almost half of all cybercrime victims are SMEs. Sadly, a single breach could spell a lot of difficulty for your company. With the right cybersecurity tools in place, especially for eCommerce, you can prevent those problems.
Both B2B and B2C clients need to know their details are safe.
Offer Personalized Experience
Quality products and services are essential. However, customers care about service. In fact, research shows that the vast majority will happily pay for a better customer experience. There are several ways to extend it.
AI tools and machine learning can predict habits based on a user's past purchases. Likewise, technology can spot trends from groups of people, which will help you understand new leads.
Client experiences are also influenced by their interactions with sales staff and customer care teams. Assembling a strong team and investing in their staff development will be key. Creating a fair and consistent approach for all clients to enjoy will bring a huge impact on sales. The results can be seen as you implement and will last for the long-term.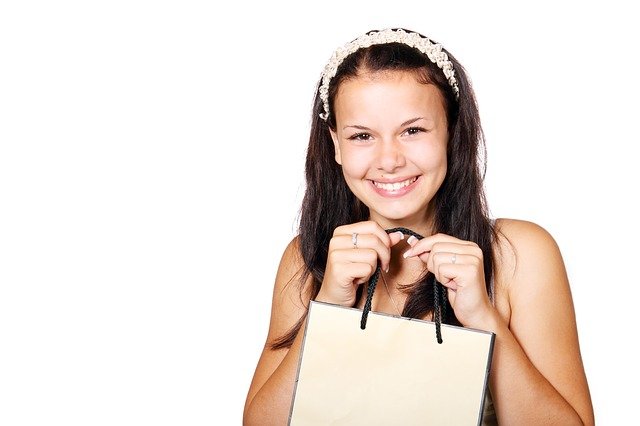 Extend A Sense Of Gratitude
When clients feel that they are treated as humans rather than numbers, they will appreciate it and you will notice the difference.
Many companies are good at impressing new leads with fancy marketing schemes and promotions. However, building a loyal fanbase is probably even more important than growing a larger one. Loyalty reward schemes and memberships can be used to great effect. Aside from showing your gratitude, it can encourage more frequent returns and larger spending.
Additional moves can include giving away surplus stock and promotional items. Even small gestures can work wonders. For example, sending a birthday greeting cards or asking for their opinions on which charity you should support. When supported by VIP functions (online or offline), it will be far easier to maintain the excitement. And it will keep customers coming back for more.
Provide Modern Solutions
The fundamentals of what clients want have remained. But the methods used have evolved.
Most consumers are now used to completing purchases or making reservations online. Likewise, mobile web usage is now more common than desktop. So, your online strategies should reflect this trend.
Similarly, payment processing will need to be convenient and flexible. Offering monthly repayment plans, for example, can open the door to more sales. On-site, offering no-touch options may be appealing.
In today's climate, it is equally crucial to support customers who have issues that need resolving. A good FAQ page and a fair returns policy are key. Facilitating customer care through a range of platforms is ideal too:
Social media direct messages (DM/IM)
Live web chat
Telephone services
Will all support your face-to-face efforts. And clients will take note.
Startup 101: Build A Story
Customers love to feel that they are on the journey with you. So let them join you. Nurturing social responsibility can feed into this idea. Ultimately, your goal should be to create a community.
Content marketing is one of the most effective ways to do this. It gives you a chance to showcase your brand personality and understanding of client pain points. Through entertainment and education, you can enchant your followers and attract your target markets.
It is commonly accepted that customers need seven touch points before purchasing. Giving them a reason to keep returning to your brand will shorten the process.
Another option is to run competitions that encourage engagement, such as social media contests where they share photos. Their participation can boost interest levels and attract new potential followers and eventual customers.
Give Customers A Sense Of Control
If customers don't feel in control of their interactions they will feel alienated and go elsewhere … Very simple.
Even if you are in control of the situation, clients need to feel that they have choice. To facilitate, provide:
Offering multiple tiers of service, for example, lets customers find their best fit. For the best results, you should let users change their level service plan at any given time without fees. Your bottom line should swell as a result.
Customization can mean letting them choose the color of a product or even adding their own designs. The type of products that are used will naturally have a telling influence on what type of customization is offered. Still, when your company allows customers to take control of their purchases, they will be happier.
That means business health for you and your brand.
Guide Toward Conversion
Customers interact with hundreds of brands every week. You want and need them to choose yours.
While consumers think they know what they want, they will delay making purchases if their information overload makes them confused. Creating a clear sales funnel and path to conversion should be a high priority. You can combine this with private content where they have to sign up for your email newsletter or update emails.
Crucially, every aspect of navigation from the landing page to the payment confirmation should be defined. The use of clear CTAs (call to action) will encourage users to take the intended steps. Timed promotions and other tools force them to make a decision. It won't always go your way, but it will often speed up the process of gaining conversions.
Timeless Startup 101 Acumen: Outshine Your Competitors With Value
While all of the above features are vital, customers don't want to waste money. Perhaps now more than ever, both B2B and B2C clients expect value.
People are still happy to pay for a little luxury in their lives. However, not when it seems unreasonable. Therefore, conducting market research to see what your competitors offer is vital. After all, entering the market blindly will make it very difficult to correctly price your products and services.
To offer value, your brand must either offer something new or provide a better option than what's already available. That means making your products more reliable and affordable. If your company can successfully do this, consumers will be happy to switch to your brand.
Stay ahead of the curve, and they'll also stay loyal.