Have you researched, funded, opened and run your business for awhile? Now you need to know how to increase brand awareness. This quick guide of twelve doable steps will help you gain new customers and profits…
Your Brand Awareness Strategy Guide To Getting Your Brand Seen
Businesses of all sizes want their brand name to be a household name. But when you are just starting out, where should you invest money in building your brand?
In this article, we'll talk about branding and marketing and how you can get your business noticed. Here are twelve bright ideas to ignite brand awareness.
Invest In Packaging Design
One of the areas where you branding can really shine is on your packaging.
Invest in high-quality paperboard packaging with quality logos and design. One day, your product could be as recognizable as Mars bars or Coca-Cola.
Offer Custom Water Bottles
One way that you could get your brand name into the hands of potential future customers is to create custom water bottles with your branding on the labels.
You can easily find a company that will print the labels and also provide you with the bottled water. In turn, hand out the bottled water at events. Think 5K events, marathons, and festivals on hot days.
Earn Mention In Your Local Paper
Has something exciting happened in your business lately? If you have a newsworthy story, write a press release and send it to your local newspaper. If you have personal connections, you might be able to arrange a feature piece about your company.
Much of the time these articles stand out more than an advertisement. Really BIG news? Court the national papers!
Carry Business Cards And Hand Them Out
Everyone meet could be a potential customer for your business. For those conversations that go well and you feel a productive connection budding, hand them a professionally designed and printed business card.
talking to anyone about your business, hand them a business card. They may want to use your services or buy your products, or they may go off and suggest you to other people that they know.
Use Traditional Marketing Techniques
Traditional marketing still work very well. Older demographics still do some things old school. So, they will happily engage with this type of marketing.
Put these ideas on your "Do Not Forget" list:
Hand out and hang flyers – Locally, your options are almost limitless
Make printed brochures available
Print ads in publications your target market reads
Direct mail – Notify of big sales and special events
Billboards (see more below)
Include phone numbers and your website address wherever possible.
Solicit Testimonials And Reviews
They say the brands with the most positive customer testimonials and reviews will win the game. People trust feedback from their peers, so take this seriously.
Reviews and testimonials are a great way to show social proof that your brand has a good reputation and provides a great customer experience. Find ways to ask nicely for customer testimonials and positive Google and Facebook reviews. Anytime you can get a video testimonial, celebrate it.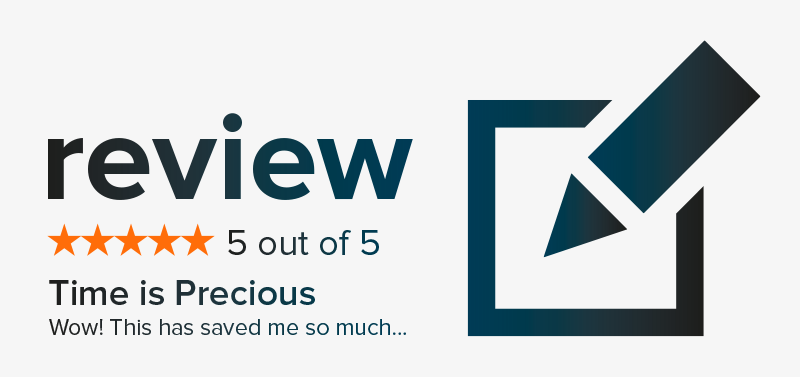 Sponsor An Event
Sponsoring an event can be an expensive way of promoting your business. However, it may provide you with a BIG opportunity to advertise in multiple ways throughout the event. You'll be putting your business in front of a wide audience. 
Optimally, you want to choose to create or endorse an event well-regarded and attended by your target markets. Here are some ideas to help you brainstorm:
Community fundraisers
Sports tournaments
Cultural festivals
Fitness events (don't forget your custom water bottles from above)
Trade shows
That just scratches the surface of possibility. Consider collaborating with another business for even more impact.
Write Guest Posts For Additional Brand Awareness
Not all blog owners accept guest posts. But many do! Make a list of target blogs where you would like to see your name and brand name published. Approach them in an efficient way that follows their guidelines and provides a win for them.
You may not get a positive response to all of your inquiries. But you should be able to get a guest author slot, hopefully on an influential blog. This will give you the opportunity to talk about your niche, and indirectly, your brand. A credible way to gain favorable brand awareness.
Be a resource to their readers. This is a new, wider audience. Your goal should be to make them interested in your company's solutions in a non-salesy way. You will get a backlink to your site, which will benefit your search engine optimization (SEO).
Use Social Media To Build Brand Awareness
Your marketing strategy should include both traditional media, as mentioned above, and social media. In fact, if your target market includes younger demographics, social media marketing should be a priority.
Your brand's social presence should go deeper than just sharing posts about your business and the products that you sell. Build a social media presence that people want to follow because you inspire and inform them.
Add value to your social media channels by sharing:
Photos
Articles that spark interest for your fans and followers
As well as your own blog articles and podcast episodes.
Then, be present. Designate a social media manager to respond to comments and tweets, and answer private messages. Especially when it concerns a customer service issue. Online, people expect a response within 30 minutes.
It's all about the relationship and building trust. When customers engage with you, nurture the relationship and answer back. Do these things, and your fans and followers will share your message and help you with brand awareness.
Place Advertisements On Billboards
How many cars pass down the main roads in your location each day? Billboards can be traditional media magic if you choose the right billboard location and ad design.
Placing a billboard ad on amain road could be put your brand message in front of potentially tens of thousands of motorists each week. That's brand awareness that sends customers through your door.
Show Gratitude To Nurture Brand Awareness
Think of this as a way to affirm the customer relationships you work to build. Finding ways to convey appreciation makes you and your brand memorable. When it is time, your business is where people will come to get what they need.
Keep wrapped candies in a dish on your service counter
Send thank you cards to loyal customers or clients
Remember special stakeholders during holidays with token gifts
Branding these gestures gives a nice touch and generates brand recall.
Reward Repeat Customers
You must remember that it costs more to earn new customers than it does to keep current customers. So it is a smart idea to reward those that show loyalty to your brand.
Offer loyalty discounts
Give sneak-peeks on new
Develop exclusive products and services for specific types of customers
Honor loyalty cards with free items after a set number of purchases
Those are just a few ideas. Customize your programs to best fit your company and customers.