Do you want to reach new customers in a different market? Worried about the risks of business expansion to achieve that goal? This article walks you through five realistic ways to improve your position and move your brand awareness to increase sales…
How To Reach New Customers Online … And Offline
Expanding your business is perhaps the best way to grow professionally and reach new customers. But how do you make that happen?
Fortunately, you can implement smart strategies to reach increase brand awareness and attract new demographics. There are several steps you can take and techniques you can implement to increase your customer base and achieve success.
This article will explore five strategies for expanding your business to reach new customers and reach your goals.
Leverage Digital Marketing
About two-thirds of consumers are highly likely to shift their spending habits in response to a positive experience with a brand. That said, the importance of using digital marketing cannot be overstated.
Consumers are increasingly turning to digital platforms to find, interact with, and purchase products and services. Brands cannot ignore digital marketing and the possibilities.
While traditional marketing channels like television and print are still used, they are receiving less attention every day. Traditional avenues cannot generate the same engagement levels and measurement capabilities as digital channels. For instance, viewers of traditional media are only exposed to a fraction of the content that digital channels can deliver.
Reach New Customers With Stellar Customer Service
Whether you're an online retailer or a local business, retaining existing customers will make or break your business. Luckily, customer retention is easier than you think.
By prioritizing the quality of your service, you should be able to retain your existing customers and attract new ones. When you focus on satisfying your customers, you'll see an increase in sales and retention rates.
Take note: Customers are more likely to recommend your business to their friends and family if they trust your brand, which results from exemplary service.
Set Goals And Measure Progress
Business growth is a journey, not a destination. No matter how much success you achieve in the short term, there will always be room for improvement. By tracking your business growth and regularly setting goals, you'll be able to make minor adjustments that lead to significant improvements over time.
Measure your progress. This will help you identify where you need to improve, allowing you to push yourself to new heights.
Seek Advice
Consider hiring a business coach or advisor. Business advisors can help you with several things:
Planning revenue growth
Calculating potential growth opportunities
Adding revenue streams
Identifying potential customers
Those are just a few areas business advisors can help you grow your business.
When choosing a business advisor, consider the core areas you want to improve. Once you've identified your areas of concentration, you can look for advisors with that expertise.
Keep Learning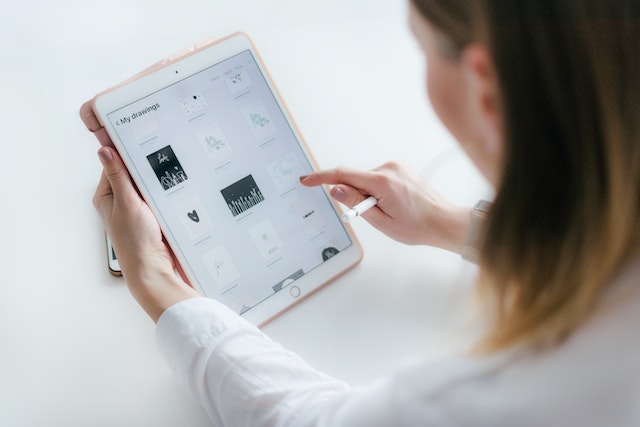 You'll always have room to learn and improve, no matter how successful you are. Whether it's acquiring new skills or adjusting your mindset, there are now convenient ways to do it.
If you have an opportunity to attend business courses or seminars, you should take them. The classes will facilitate new skills and knowledge but can also be a good source of networking to forward your business.
Business seminars are a great way to learn about new trends and best practices in your niche.
Creative Ways To Reach New Customers – Bringing It All Together
Business expansion can be challenging, however it is easier with the correct strategies:
Improving your customer service
Investing in digital marketing
Setting goals and measuring them
Seeking insights from experts
All credible routes to expand your business.
Also consider using ContactOut as your email finder tool to reach and target specific customers through sending emails. This helps you educate readers regarding your product or service offerings. In this evolving and digital business world we all need an edge for maximizing the ways we reach and target new customers. This is one proven way to do it.
By implementing these strategies, you'll be able to increase your customer base and reach new customers.