How to create a successful website that keeps customers returning? This article covers the answers to that question, plus successful website design considerations for business owners especially before a website launch…
If you want a successful website, consider these four things before getting started.
You've got a business, and you're looking to bring it to the digital world. Congratulations on joining the marathon!
Your next step is to understand it's not enough just to have a website. If online marketing is going to work for you, then your website has to be:
Eye pleasing
Easily navigated with little friction
Well designed with smart architecture in a mobile responsive format
Launching your website without considering what goes into making a successful website could be a detriment to your online presence, and your results may not reach their optimal level.
What is the success criteria for making a website? What factors have a big impact on quality and impact? Below, we take a look at what you need to know for a successful website.
Your Audience
There are more than four billion people with access to the internet. Wouldn't it be lovely to get all of them to visit your website? Let's be realistic: The probability is not very high. It may also surprise you: That's a good thing…
There is little value in trying to market to everyone. Logically, everyone is not your target market. Your ideal audience is the demographic segments that would be interested and benefit from your product or services.
You should have identified these details during the market research part of your business development plan. Once you have your 'customer persona' profile (ideal client), you'll know both the language and layout to use.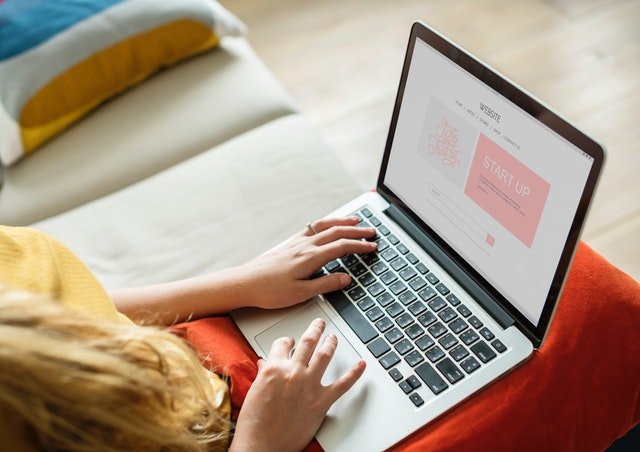 A Successful Website Will Help You Get Noticed
You might work toward a design for a website that is perfectly tailored to the needs of your target customer and still fail to have a successful website. Confused?
For your site to take off, people need to find you, and this means having a presence on Google and other search engines. Think about your own Internet search habits. Your energy is probably spent on the first page of search results. The same is true for most other people.
If you think that your website's SEO could be better, then consider having a technical SEO audit performed by an external company of experts. This tell you what you are doing well and where your efforts should be adjusted. The process will provide a valuable set of insights you can use for your marketing strategy in many respects.
Internet Trends
The internet is a funny thing. More than any other medium, determining what works comes down to the users. You might have a vision of what you want on your website. But if this does not align with what is appealing to your target markets, then your website visitors will click away, no matter how good your offerings.
In turn, it is essential to stay on top of the latest internet trends, and incorporating them into your website. For example, did you know that use of video is very big right now? Here's why: People are visual and like watching videos. So, it makes sense to have explainer videos for products, rather than lengthy text-based information.
Keep The Eyeballs
In other words: Enchant your website visitors, your potential customers.
Your goal is to attract the most eyeballs possible to your website. Running a successful website isn't just about figuring out what to do well. It is also about avoiding what annoys those online. You don't want to struggle to build a loyal fanbase and brand community, right?
So what annoys people?
Autoplay videos
Unprompted dings and beeps
Dark backgrounds and patterns
Use of manipulative tactics only for the company's gain
Think like a website visitor, and you'll be able to keep the eyeballs, enchant your website visitors and avoid annoying potential and loyal customers.