Do you want to get more leads and convert more sales at your website?  Live chat support is a smart option for your business – Here are 6 reasons why…
Collaborative post with Jason Grills
6 Reasons Live Chat Support Is Worth The Investment
A most sought-after factor in any business is to retain your previous customers while also acquiring new ones.
Although many business owners have already integrated live chat into their customer service environment, they are far from realizing the full potential. In other words, a live chat support interface can provide much more than just to replying to customer questions.
How, you ask?
Below we will uncover how deploying live chat support can improve your website and, in turn, transform your business.  The six things you need to know now:
1. Live Chat Support Offers Convenience
In this fast-moving world, customers rarely like to wait on hold. This is the reason live chat support is becoming so popular — Get real-time support in a most convenient way.
Live chat support allows you to provide a human touch on your website, something that will be greatly appreciated by your customers. While live chat support software makes it possible to:
Provide immediate response
Understand customers' needs more specifically
Solve problems faster
Assure the customer that you are available when they need you
The result: Customers' experience with less friction.
2. Decreases Expenses, Improves Efficiency
Have doubts?
Let's explore how live chat support makes this possible:
The software, once installed, saves on both employee task time and phone
expenses
Shrinks the waiting queue as compared to a call center
Agents can handle multiple chats at once, thereby reducing the cost of hiring and training multiple agents
Minimizes abandoned carts because questions are answered quickly
A web chat support survey revealed that live chat customer service is 17-30% cheaper than a phone call.  Therefore, companies can save in major cost areas, just by implementing a live chat software and engaging with customers through live chat support.
3. Increase Leads And Sales
Often when you visit a store, a sales representative on the floor is immediately at your service helping you find the right product and answering your questions.
So, why can't it be replicated at a website?
Good news – It can!  Here are a few numbers you should be interested in:
An American Marketing Association study

 indicates live chat support can increase conversions by 20%.  It also reveals that customers that use live chat are three times more likely purchase than those who do not.

A report by

eMarketer

states that customers did 75% of their shopping online during the live chat.

The same report also shows that 63% of the customers who engaged in a live chat were more likely to return to the website again for more purchases. 

38% of the customers said that they made purchases due to the live chat support factor on the site they were browsing.
So, you see, statistics show retail websites can decrease their bounce rates and abandoned carts by implementing live chat support software. Further, they can ensure full check out of the items placed in the online cart – and even up-sell – simply by using a live chat tool.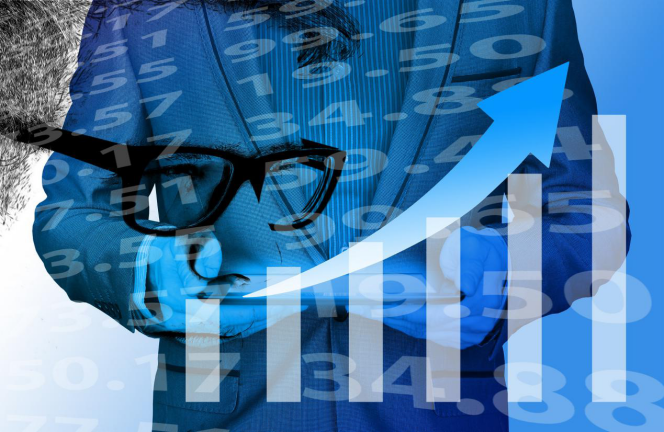 Live chat support software can help business owners gain a competitive edge to even lead the market.  Additionally, it helps companies connect with customers that do most of their spending online.
4. Gain Knowledge About Customer Behavior And Needs
A big benefit of having a live chat support software is understanding customers' needs, regardless of their location.  Consider:
Live chat offers instant relief to the customer's pain point. By engaging proactively through the thoughts and concerns of their customer, businesses can gain relevant information.


Brands soon to improve or introduce new products or services can benefit from the live chat tool by connecting information gained with future marketing strategy.




The frequently asked questions in the live chat can be posted on the FAQ page on a website. Thus, helping customers and companies be efficient.  
By offering quick solutions to questions and concerns, "window shoppers" can also be converted into a potential lead at a later stage, as they are likely to feel an element of trust if they get the answers they need.  That trust will often prompt a website visitor to explore a website a bit more or sign up for a newsletter, prolonging the relationship.
5. Live Chat Support Promotes Efficiency
A quick list for you:
Speedy customer service on the website or in-shop for customers on mobile

Live chat function helps businesses expand their reach locally and globally

Live chat can help you take control of your sales funnel by prompting customers in correct and new directions on your website

Accumulate real-time insights from customers, and offer tailored solutions


Easily collect relevant data about your target audience into one place

Resolve multiple queries across the globe with no toggling needed


Move your customer further into the sales funnel by showing them other products and services
These efficiencies offer added revenues and cost savings across multiple departments of business operations.
6. Build Stronger Customer Relationships
Utilizing live chat support, customers can interact in the way they want to, in the time they prefer, and even browse through website pages faster and with less friction.

Through feedback and suggestions received from the customer, a business has the chance to re-think and re-engineer their products. Implementing re-targeting so customers can be approached with the new strategy or design on future website visits, and the business succeeds and customers delight.

As live chat conversations are backed up, you can always refer back and find specific details from a chat history to mention in any follow-up correspondence. This, in turn, makes the customer feel valued and increases their trust and confidence with your brand. 
In today's digital world where everything is automated, engaging through a live chat support conversation with a fellow human being is refreshing for most people. Live chat benefits the business by increasing the quality of customer relationships through these personal interactions.

Summing It Up
If you still question live chat support, Facebook has even created a plugin now in beta.  Which indicates the function is an essential cornerstone that is becoming very popular. It will prove to be the necessary bridge between the company strategy and customer experience.
Considering all above factors, installing a live chat support software on your website, is indeed worth the investment.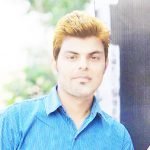 Co-author Bio:
Jason Grills is a technical writer currently associated with ProProfs Chat. He enjoys writing about emerging customer support products, trends in customer support industry and the financial impacts of using such tools. In his spare time, Jason likes traveling extensively to learn about new cultures and traditions.  Connect with him on LinkedIn and follow him on Twitter.