What is brand storytelling and why does it benefit your business? How to tell a compelling brand story and put customers at the heart of your brand voice? This article covers three ways to create a strategic narrative to boost customer engagement and sales…
3 Keys To Remarkable Brand Storytelling With Visual Content
Whether it's:
And most other form of marketing, visuals matter.
Visual imagery has always mattered … dating back to the 17th and 18th centuries. Fast forward to today – The aesthetics of marketing has skyrocketed in popularity. Producing image-centric content is essential, especially for brands that want to market to GenZ and Millennials.
Creating visuals can technically be tough. However, this is one of the most effective ways to capture the attention of new audiences. In turn, small businesses, especially, need to prioritize this effort.
Here's why visual content matters in your brand storytelling, why making it a top priority in your marketing strategy gives you an advantage, and three important considerations for implementation.
First Impressions Are Everything
The age-old saying, "first impressions matter," holds true in the world of marketing. It's going to forever hold true, whether it is:
You name it.
Visuals are often the first thing that potential customers encounter when interacting with your brand. A well-designed logo, eye-catching graphics, and visually appealing website layout can instantly communicate professionalism, creativity, and the essence of your brand's identity. A strong first impression makes your brand memorable and sets the tone for a positive customer relationship.
Brand Recognition
Every brand has an aesthetic — The way they showcase themselves in color and style. This is their brand voice.
You want your brand to be recognized, and you want people to know instantly what your business is about. Brand recognition can come in so many forms:
Face of the brand
Logo
How your brand is displayed in marketing 
Some might consider 3D animation services, especially if they're expanding to YouTube or TikTok. Overall, visual marketing and brand awareness go hand-in-hand, and you need to treat them as such.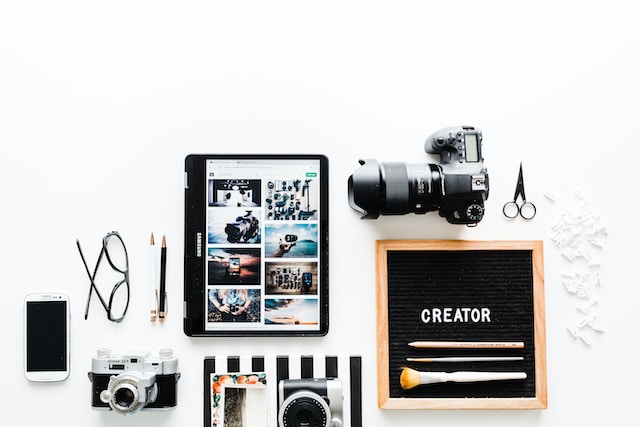 It's All About Increasing Engagement
Audiences scroll and swipe, and it's your job to catch their attention and to stand out above the ads and other brands they're following. Don't be "over the top," but prove your brand deserves time and attention.
Visual content, such as:
As more engaging than text alone. Note: videos receive 40% more engagement than any other type of social media post. This leads to more likes, shares, and comments.
Incorporating visually appealing elements in your marketing campaigns will lead to increased brand visibility and interaction. The more movement the better, the brighter the better and the more unique the better. Mastering this will be one of your most worthwhile brand storytelling techniques.
All of this is in the name of achieving more engagement. 
Brand Storytelling Possibilities
Audiences love stories, and visual content contributes positively to brand storytelling. Stories aren't only entertaining, but they're truly one of the best ways to get known and capture attention, perfect for boosting brand recognition and adding more loyal customers.